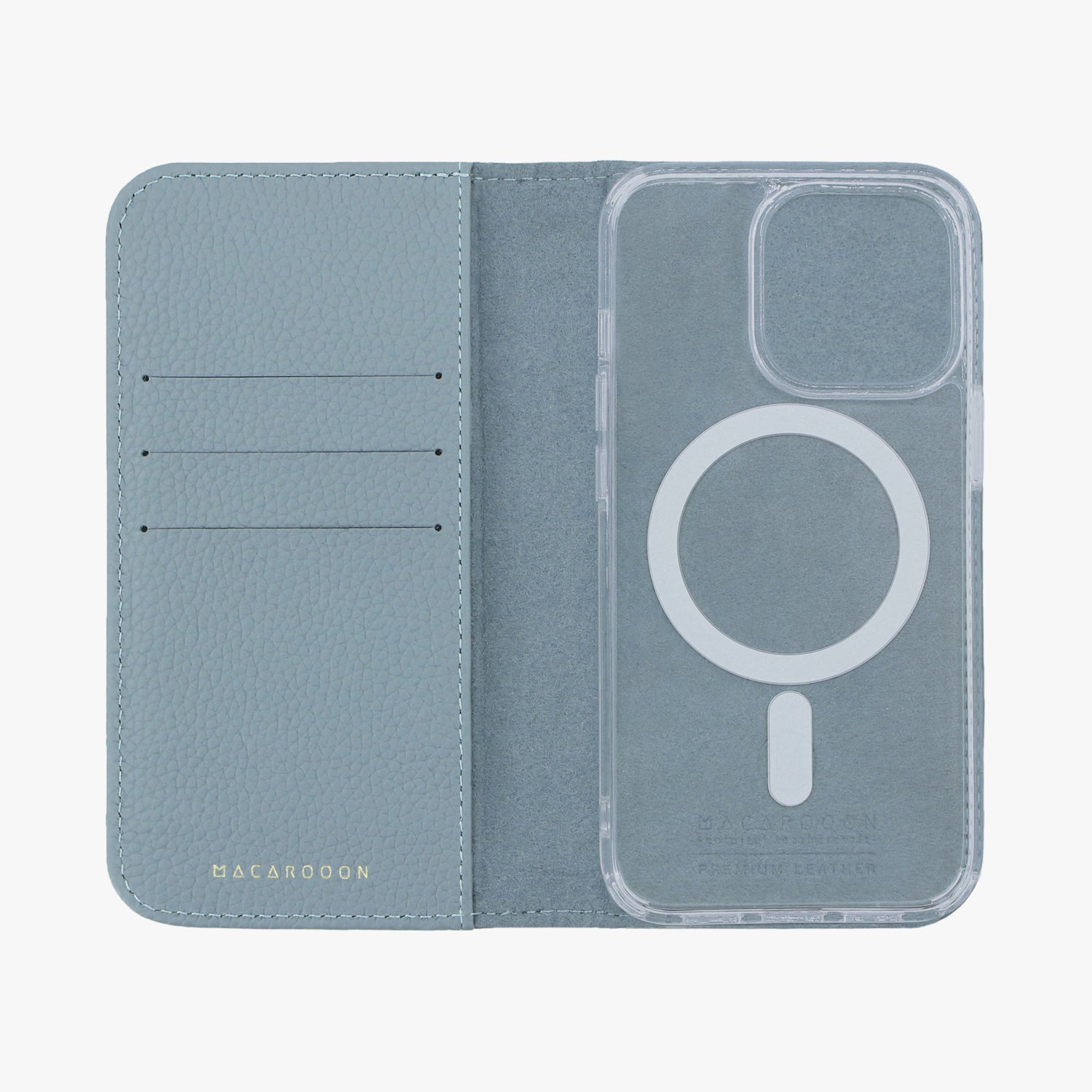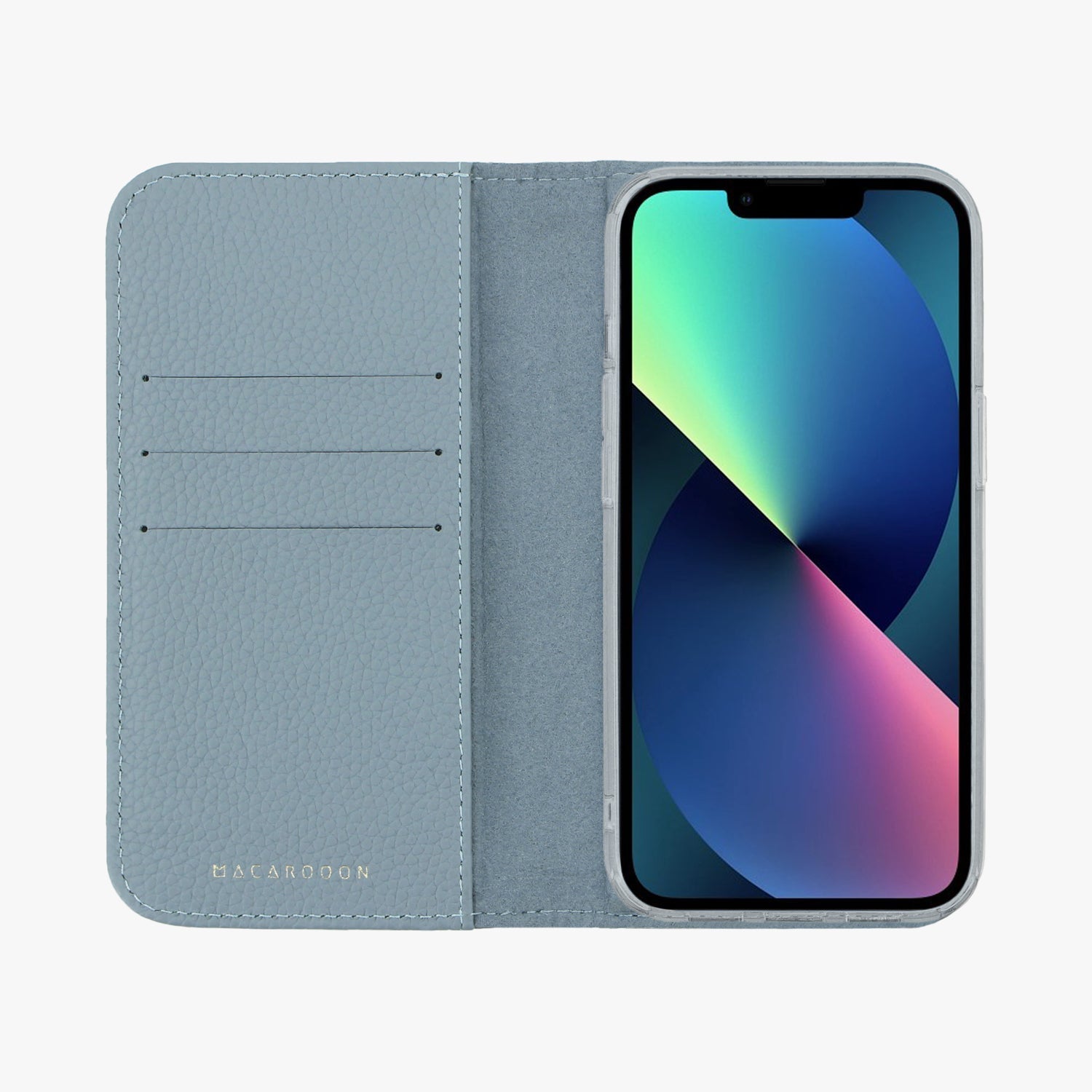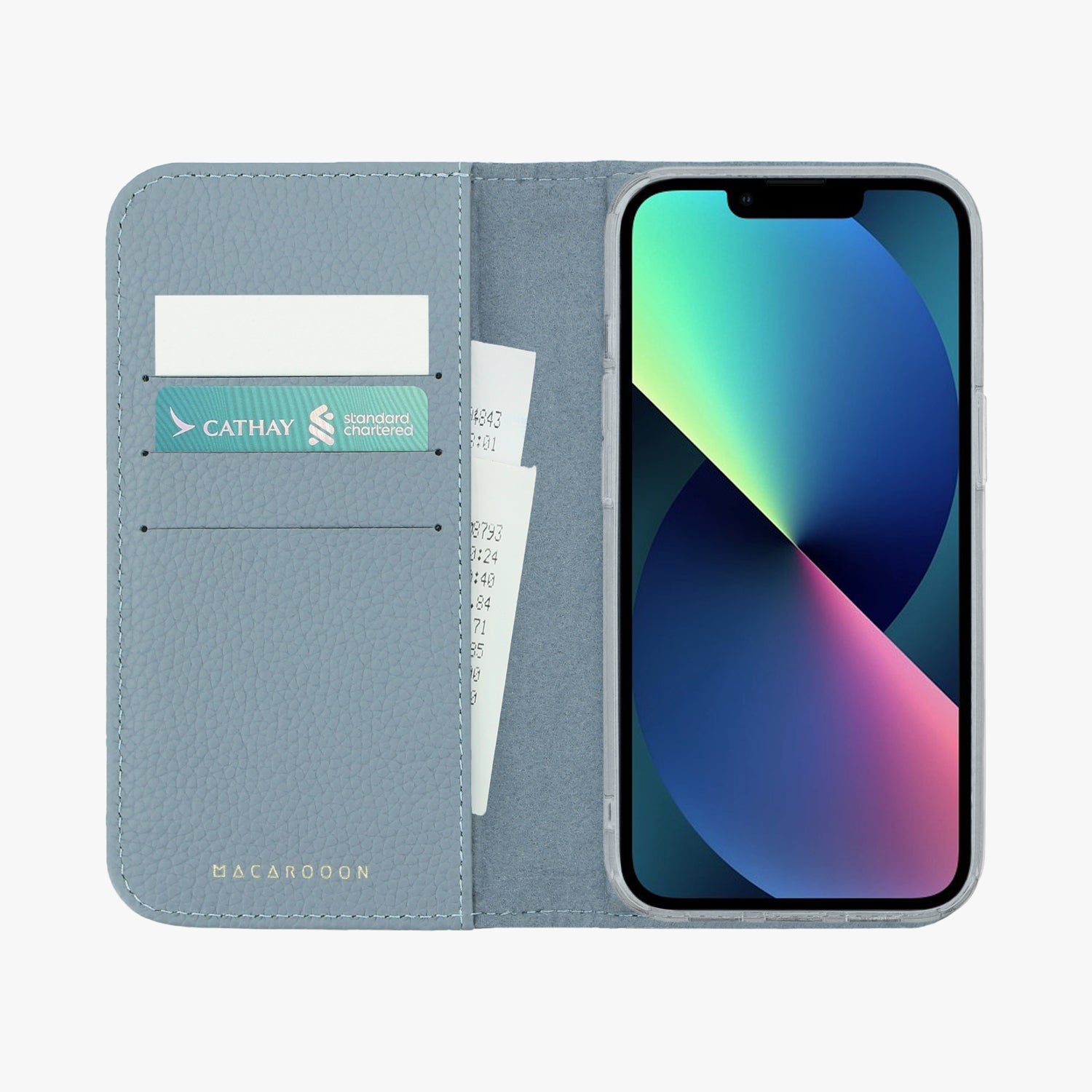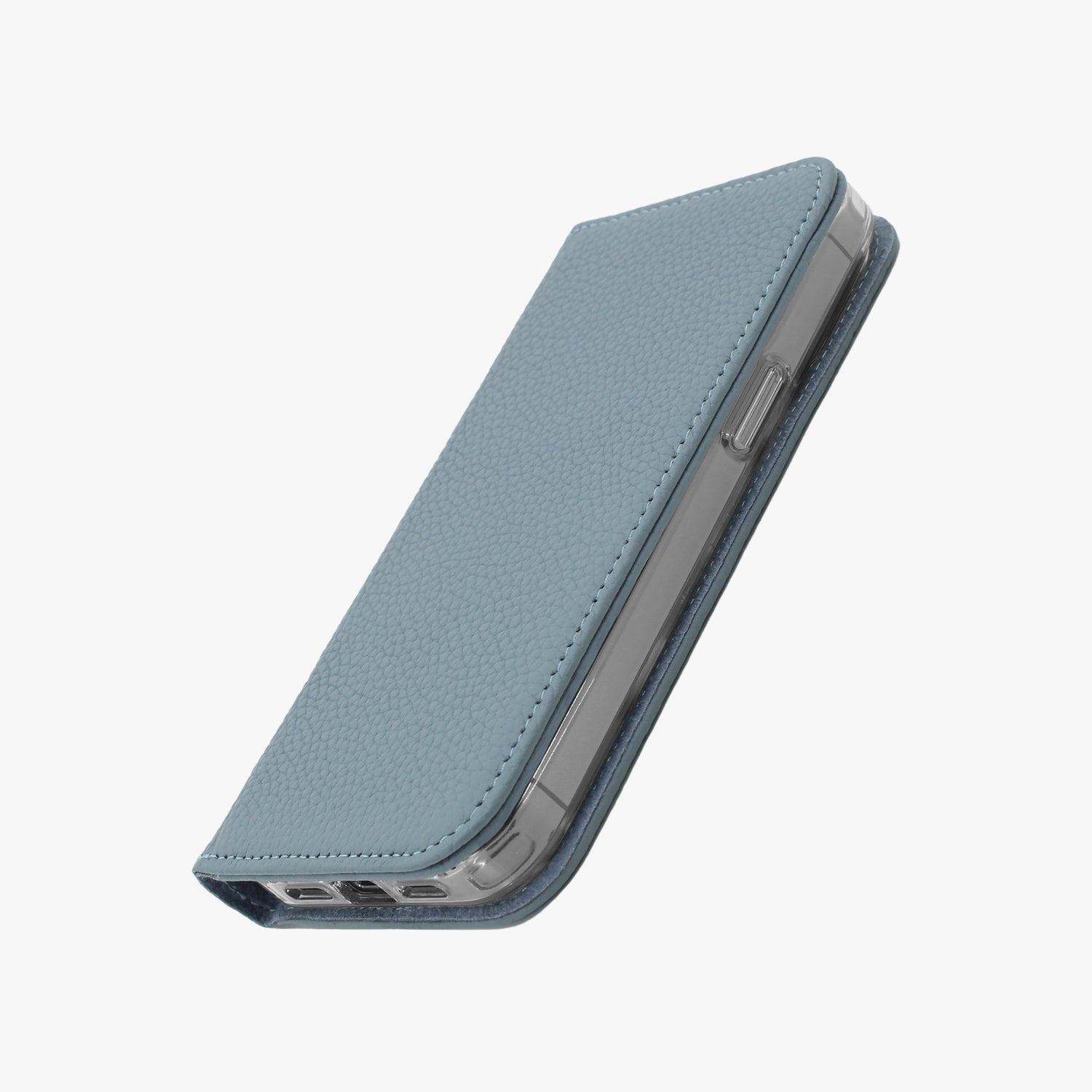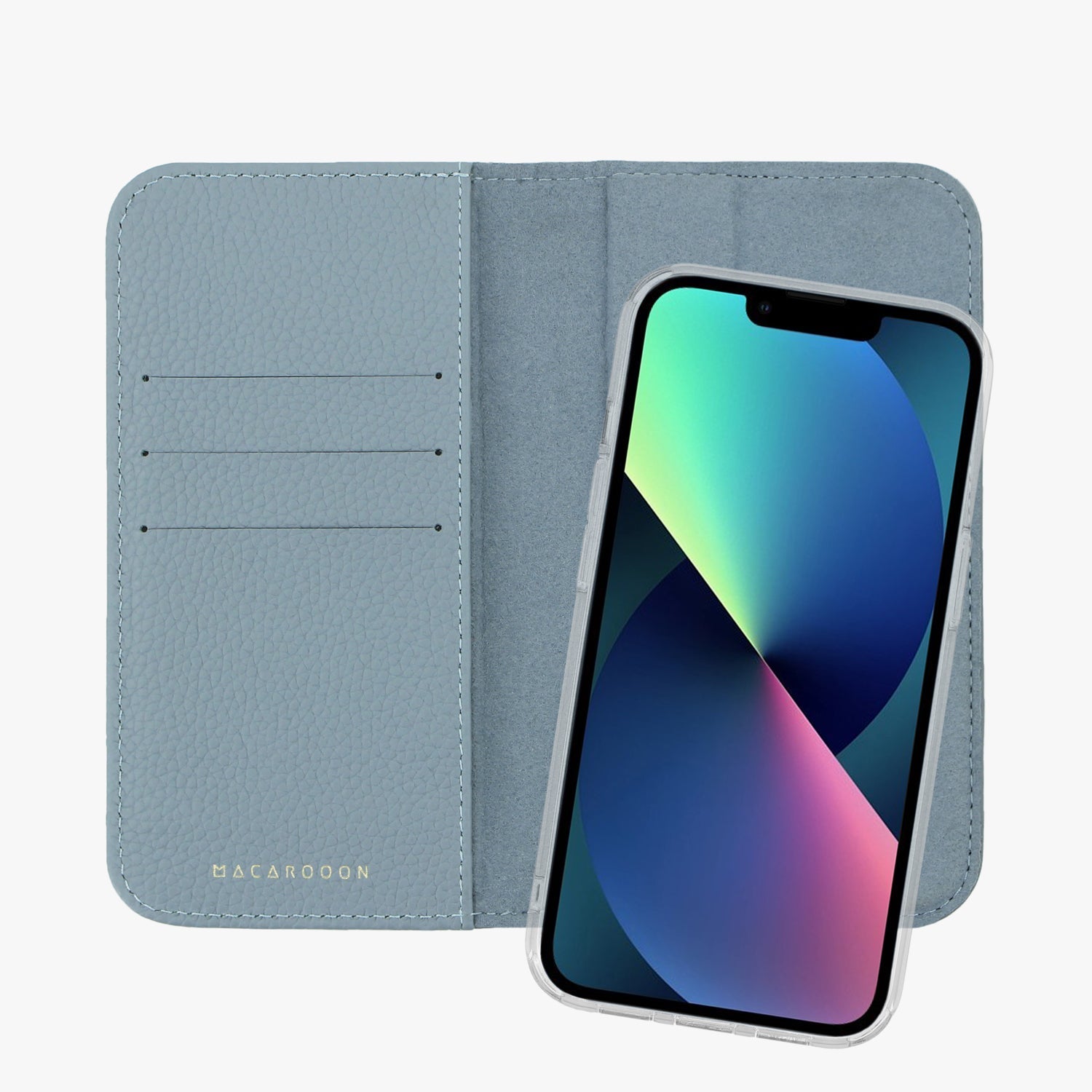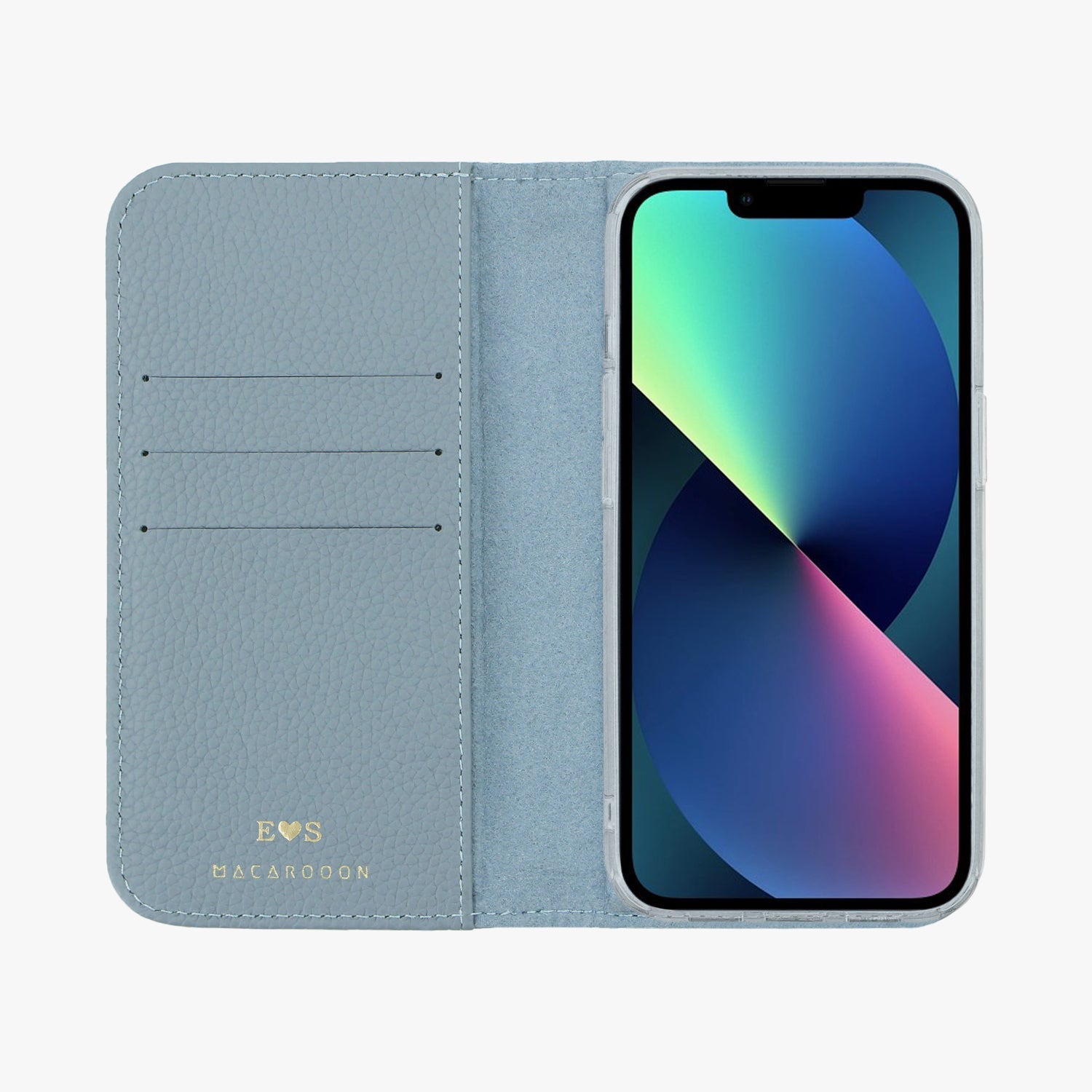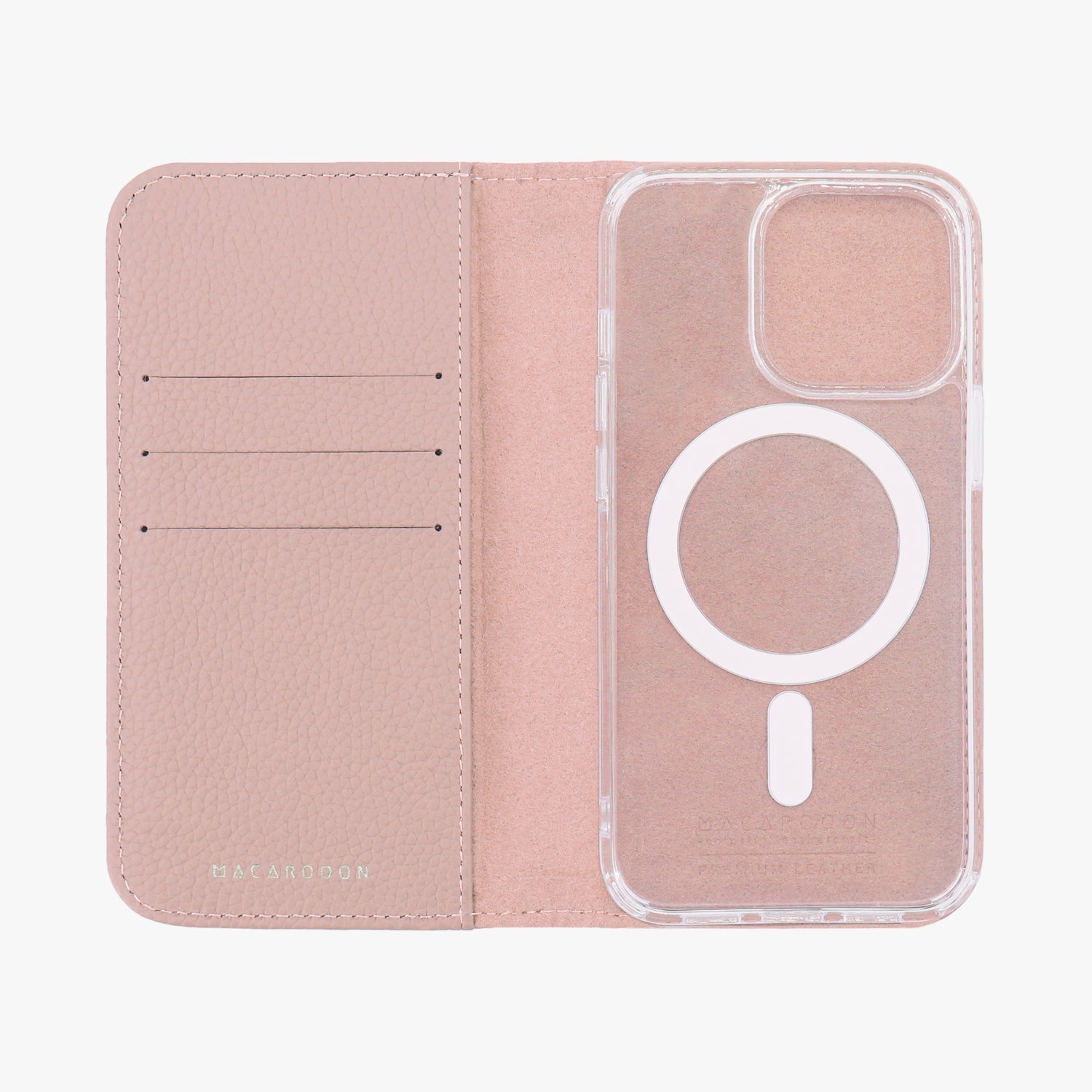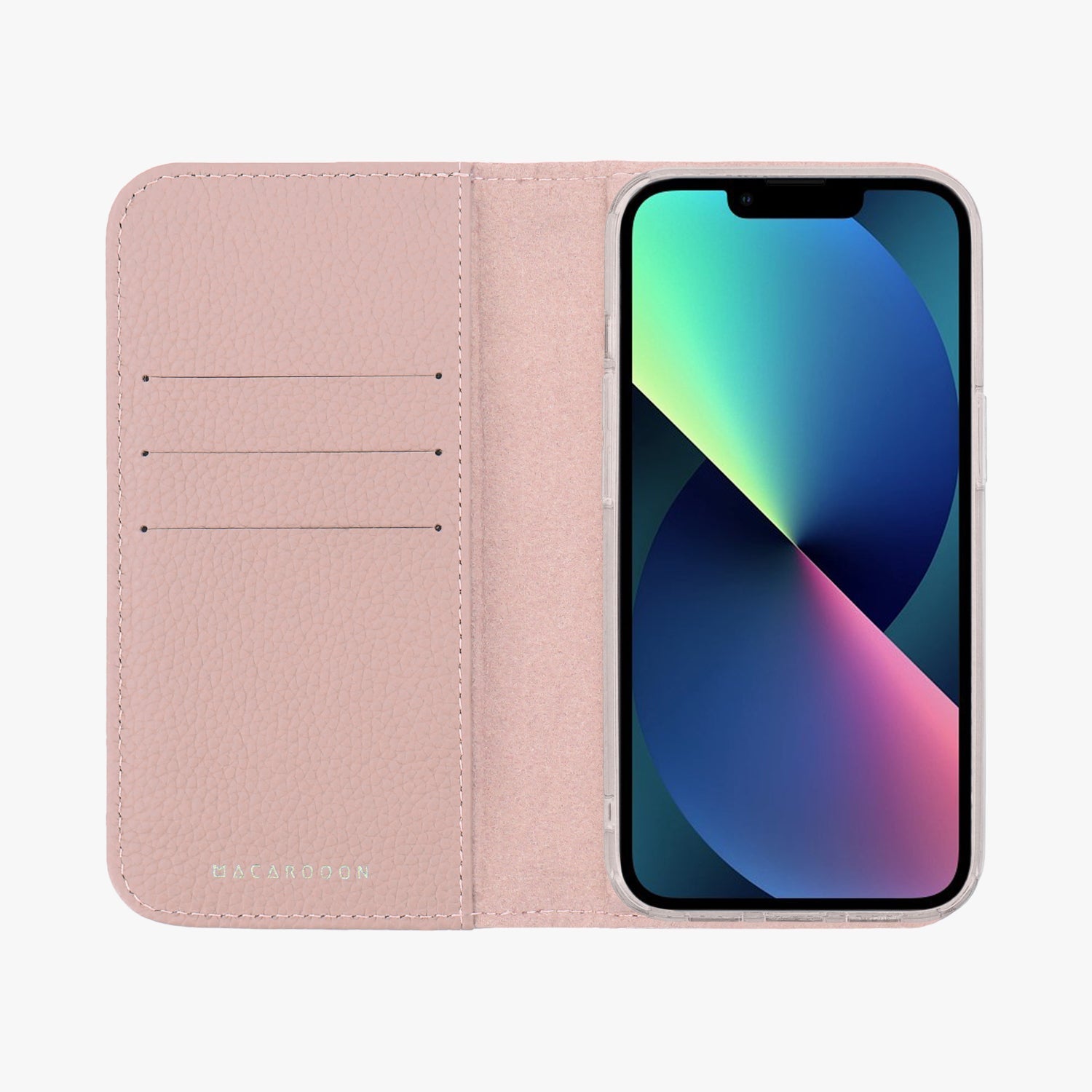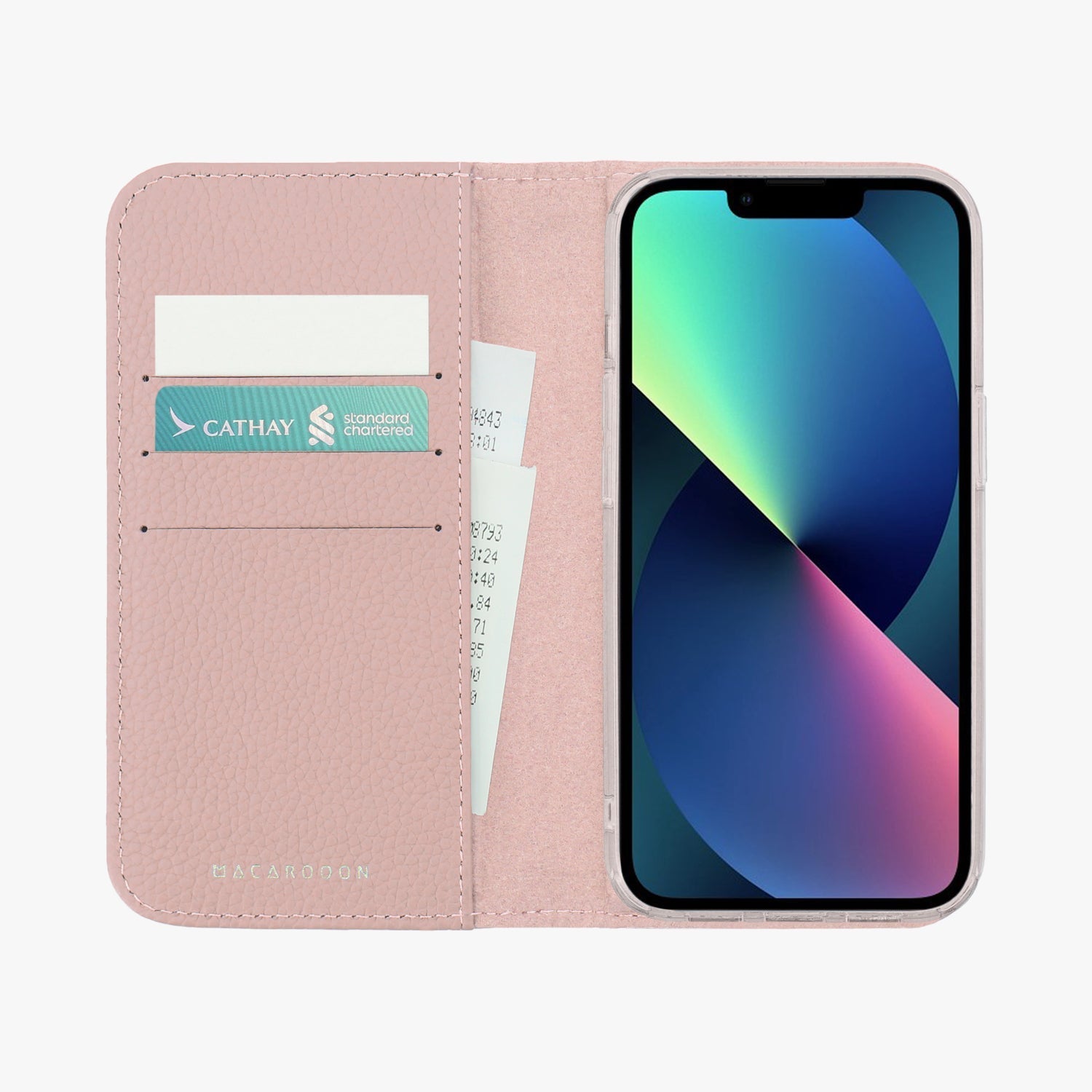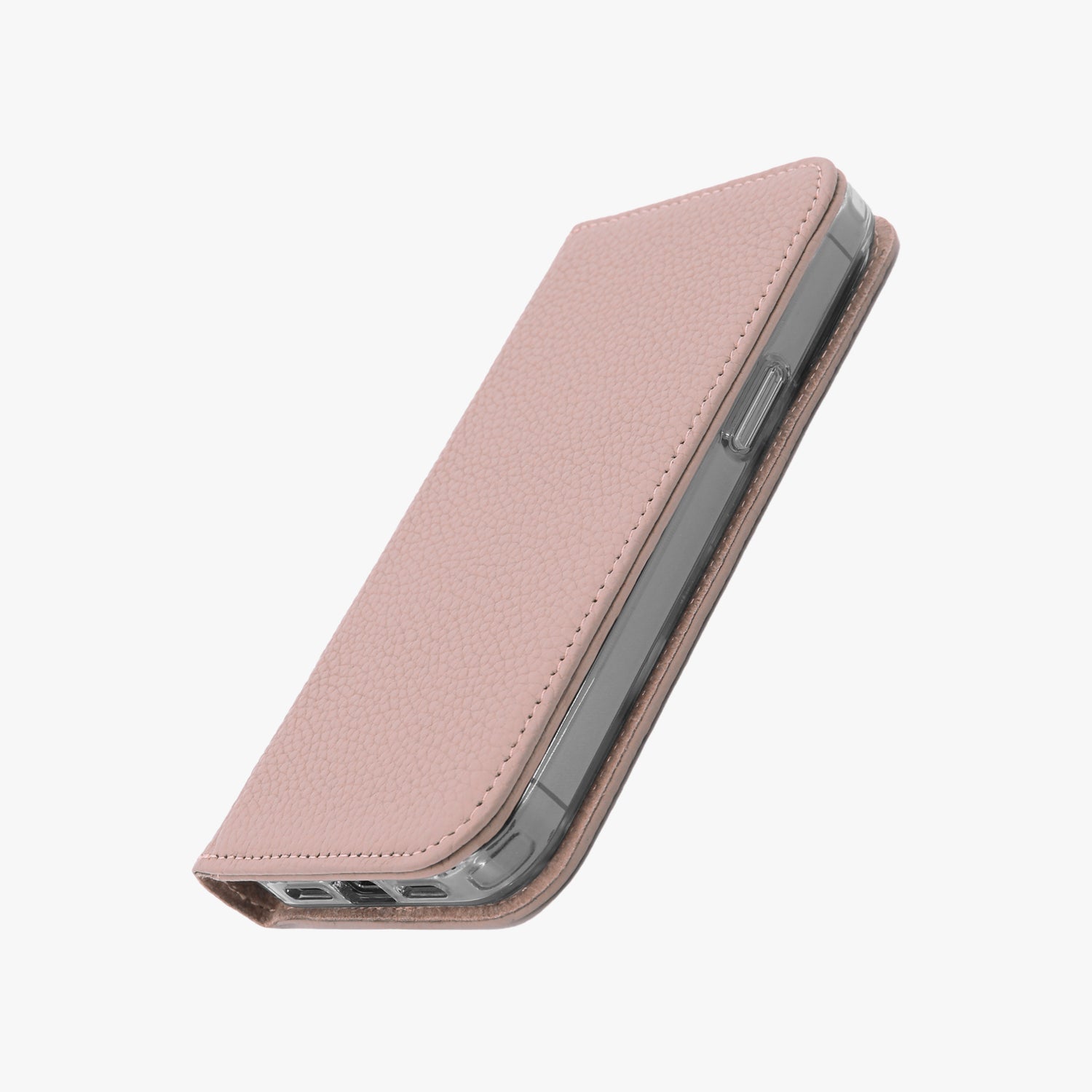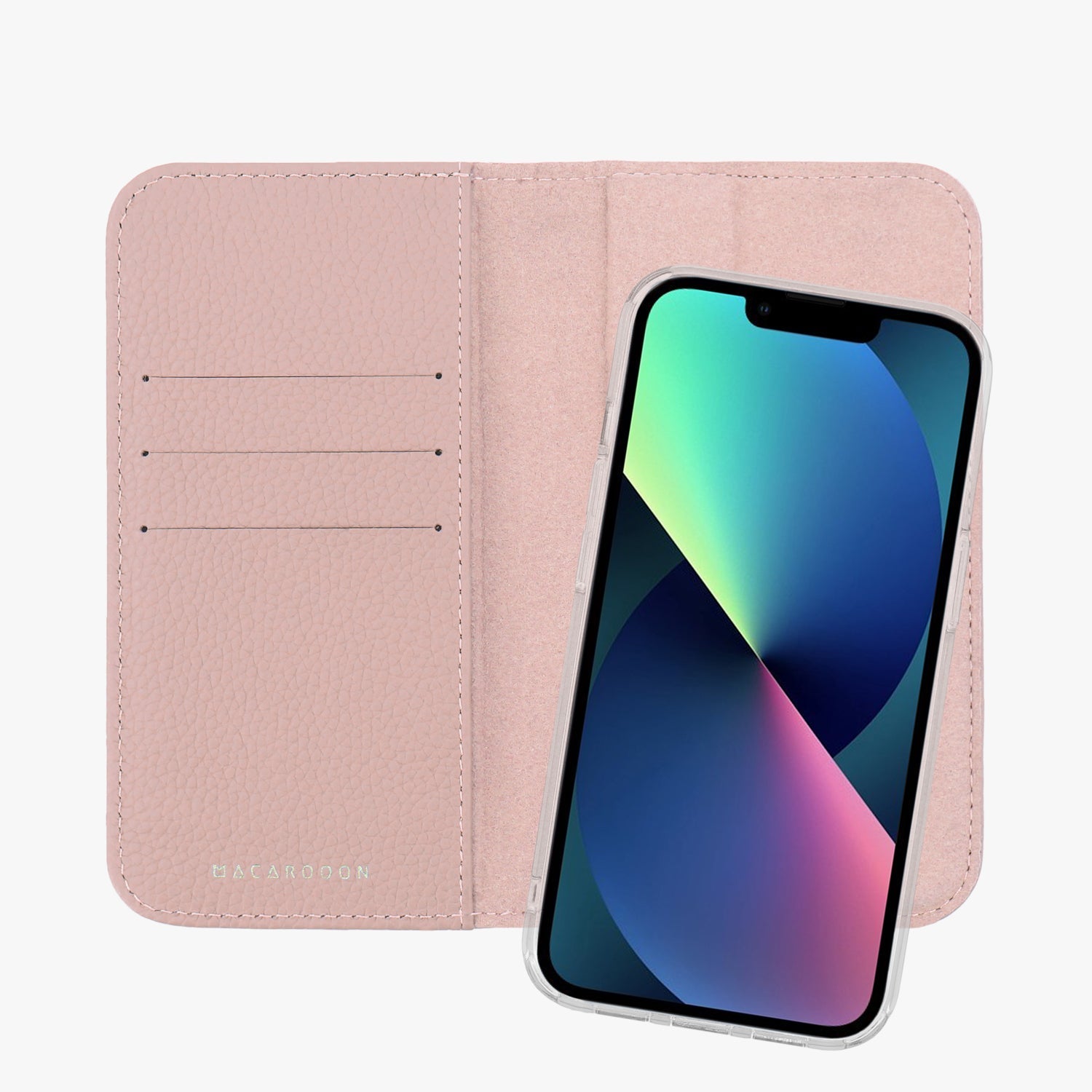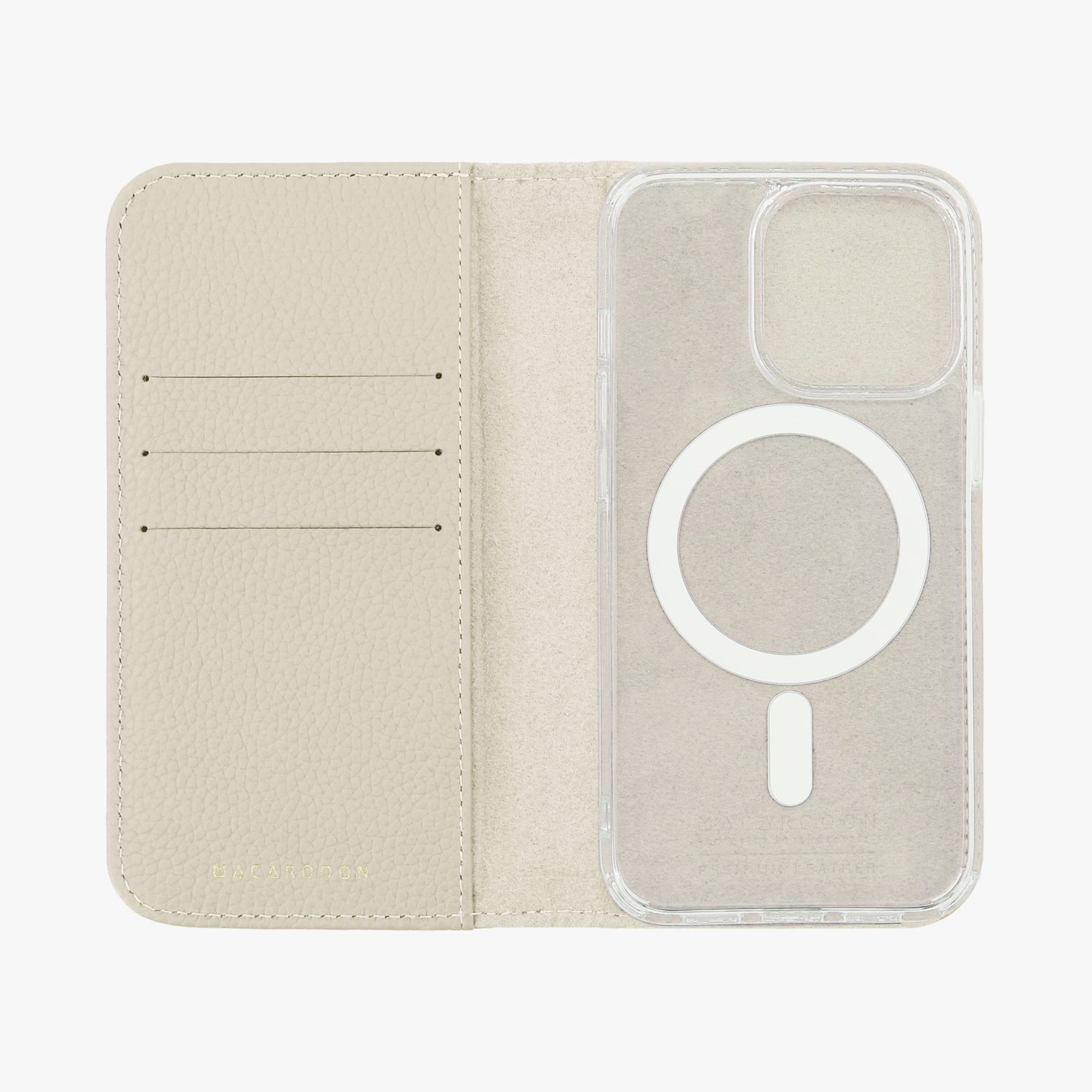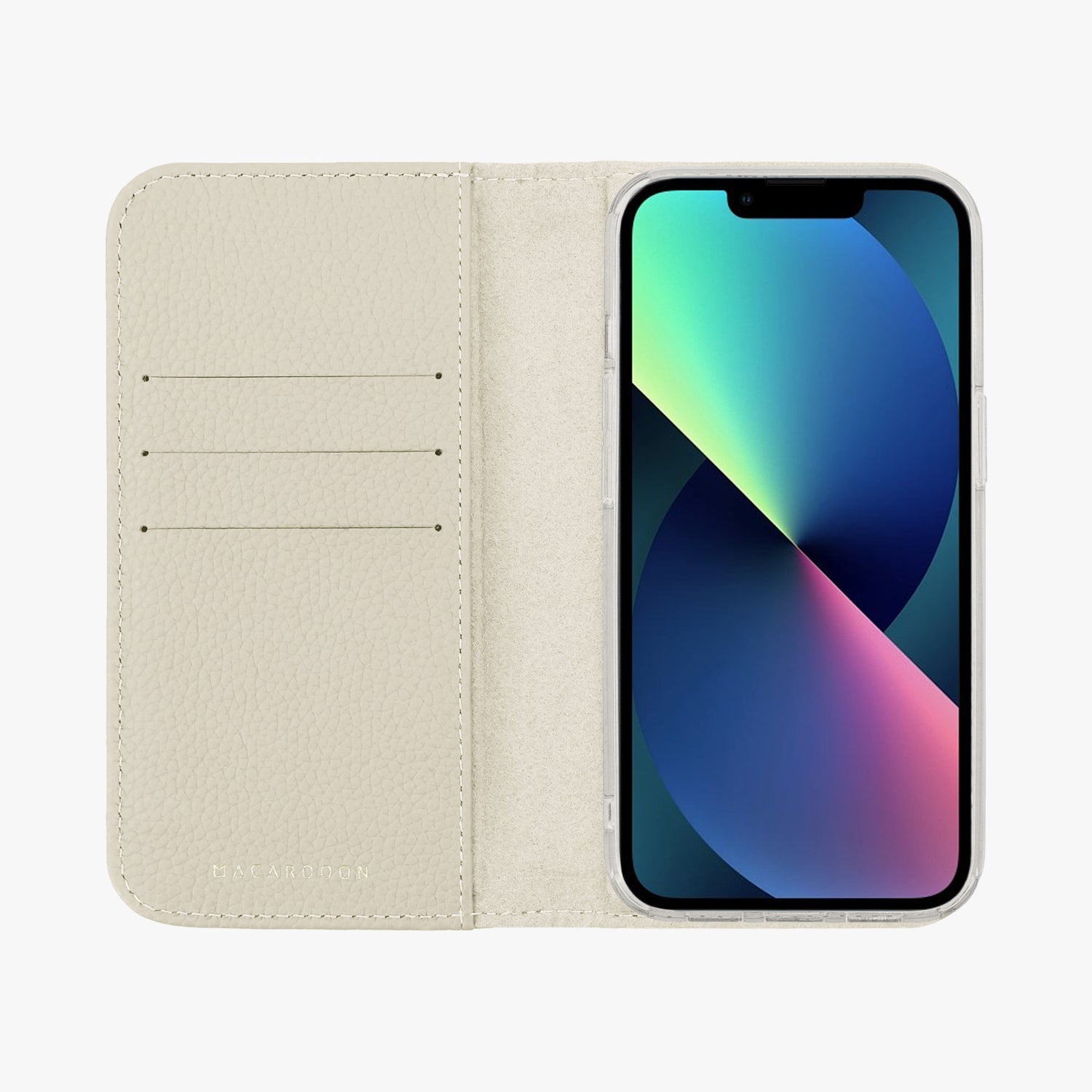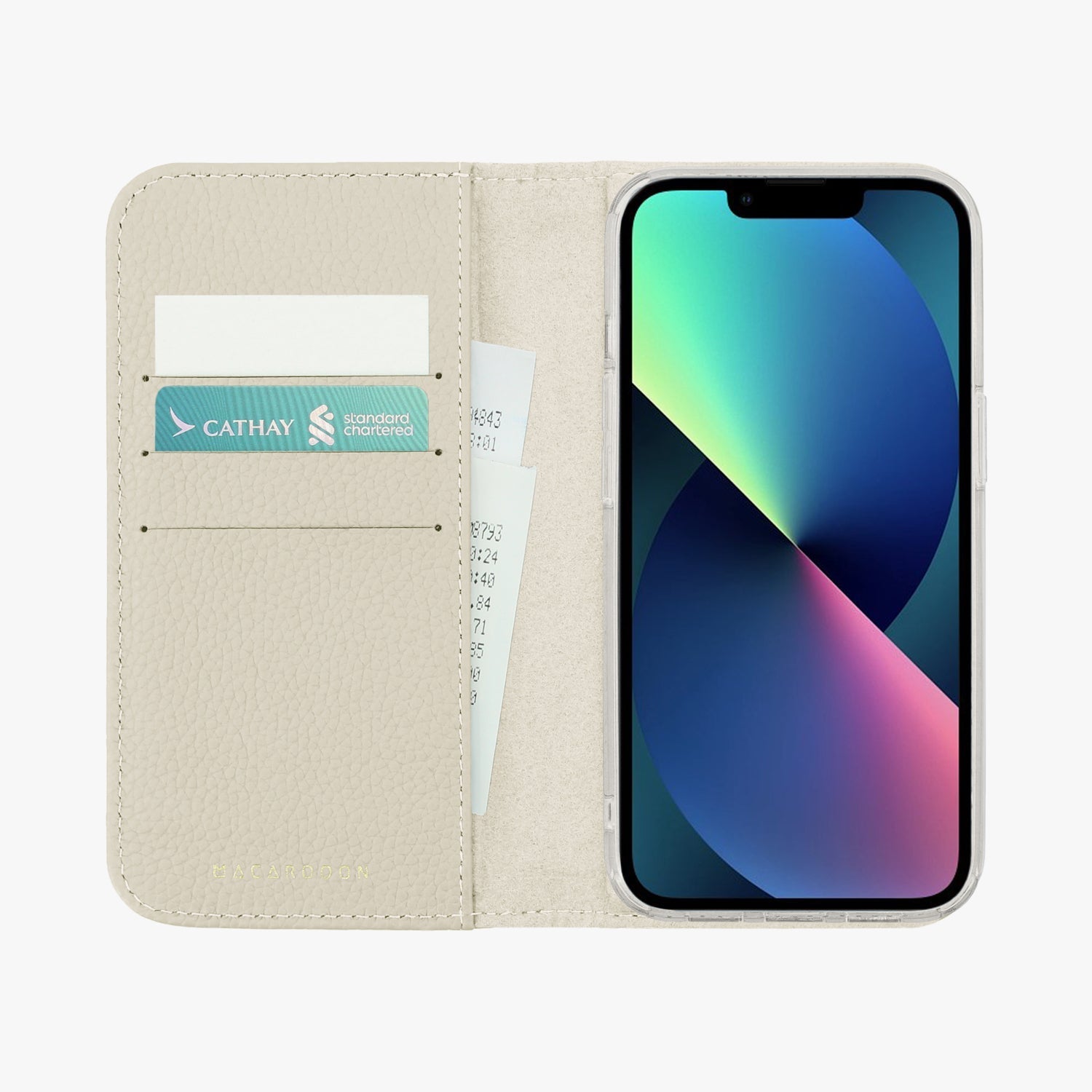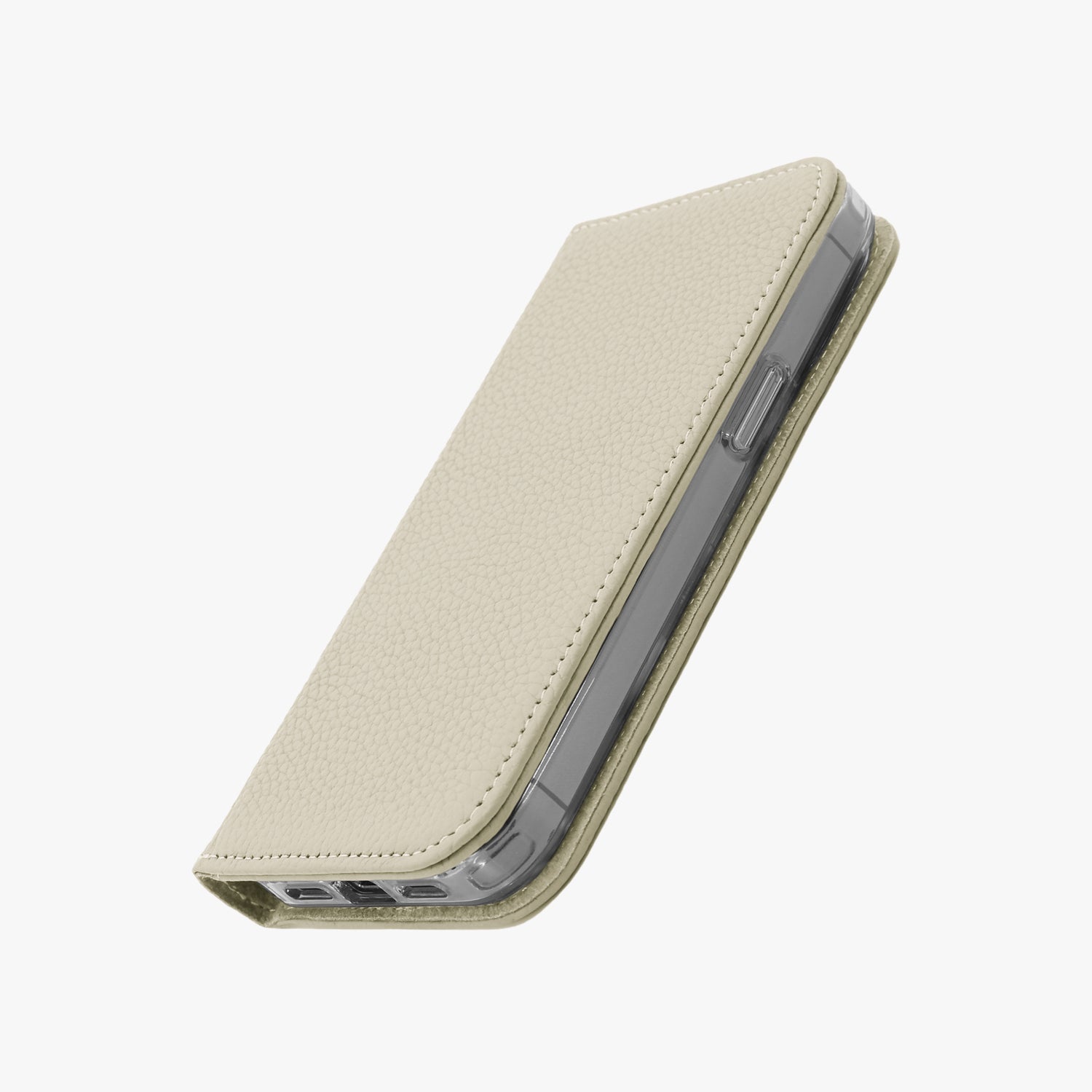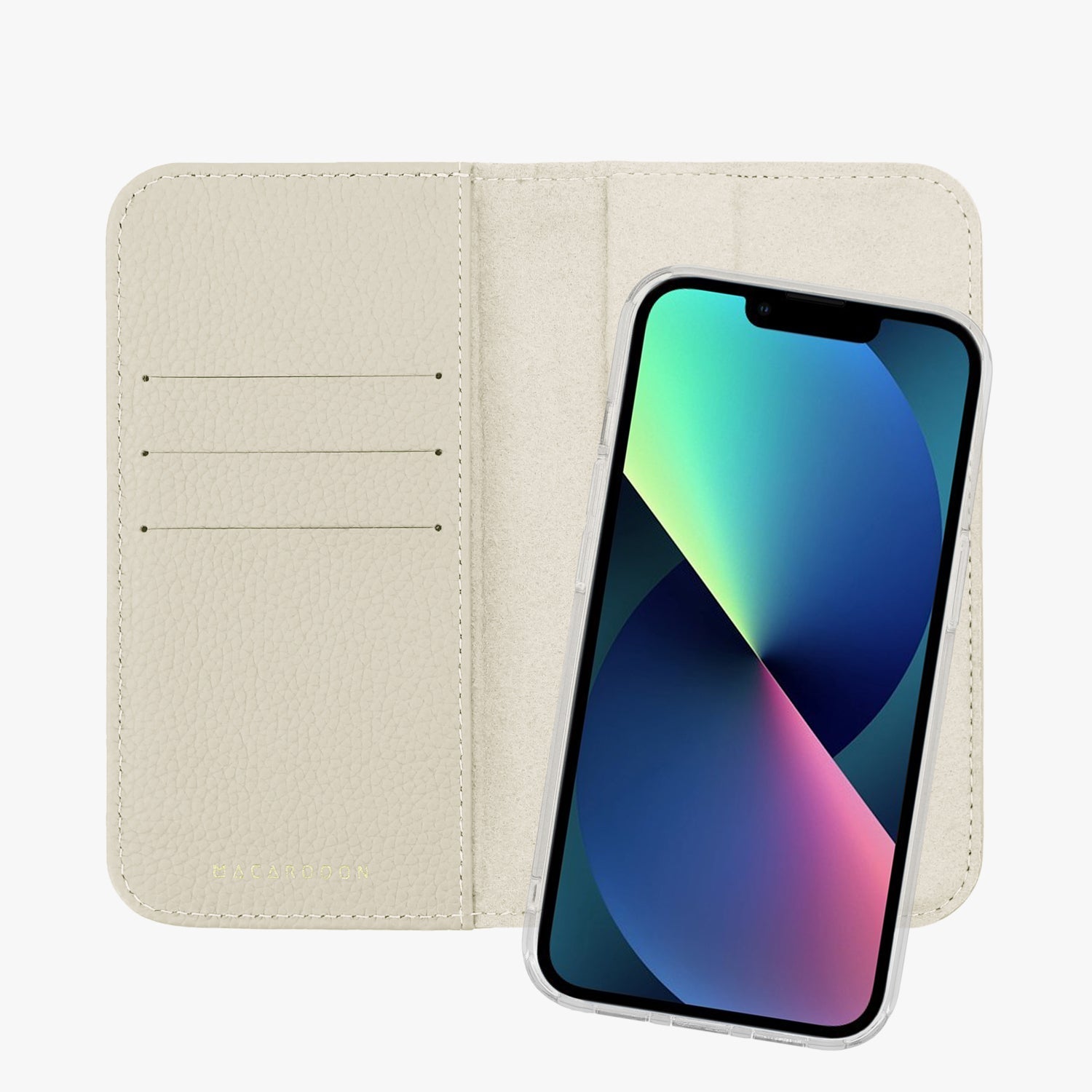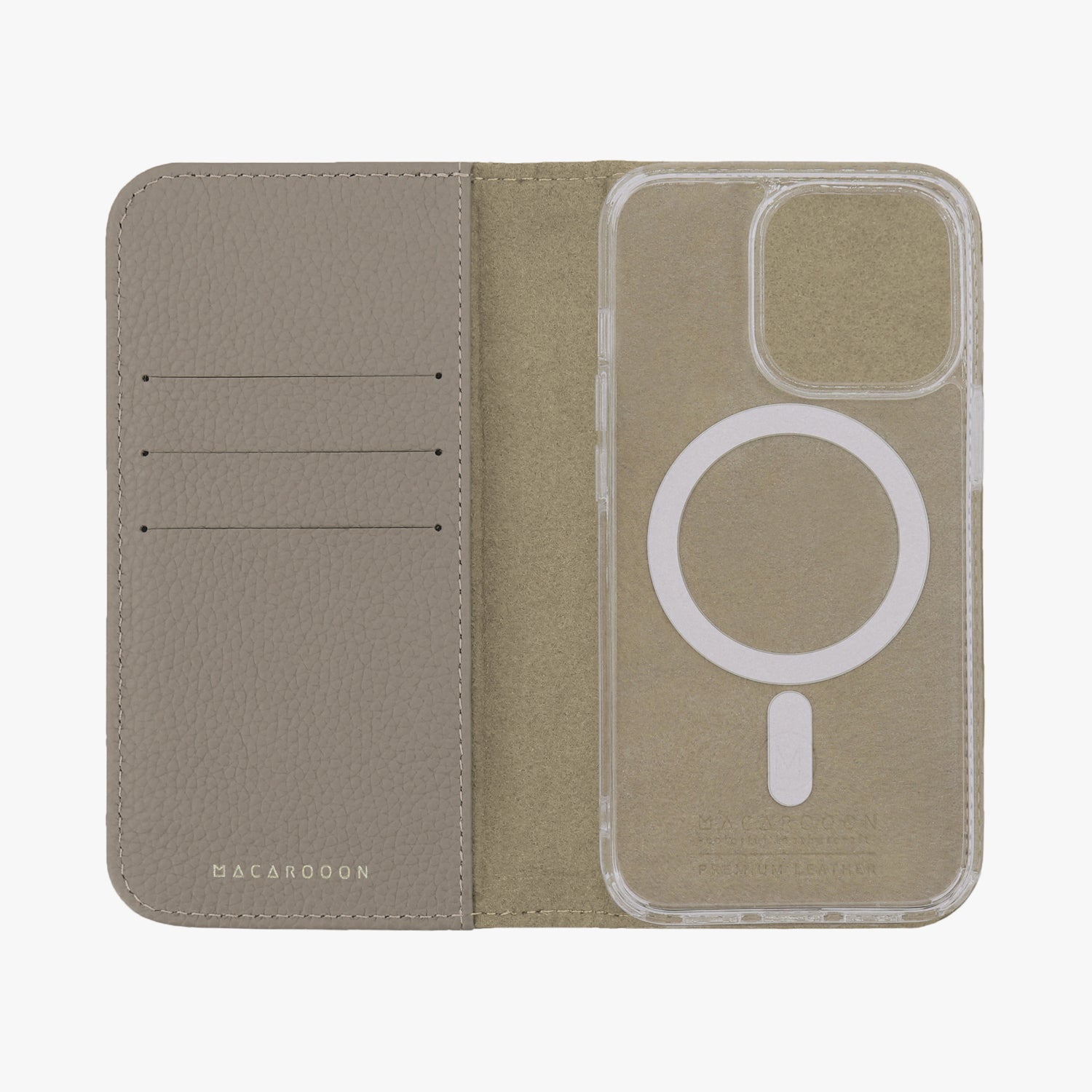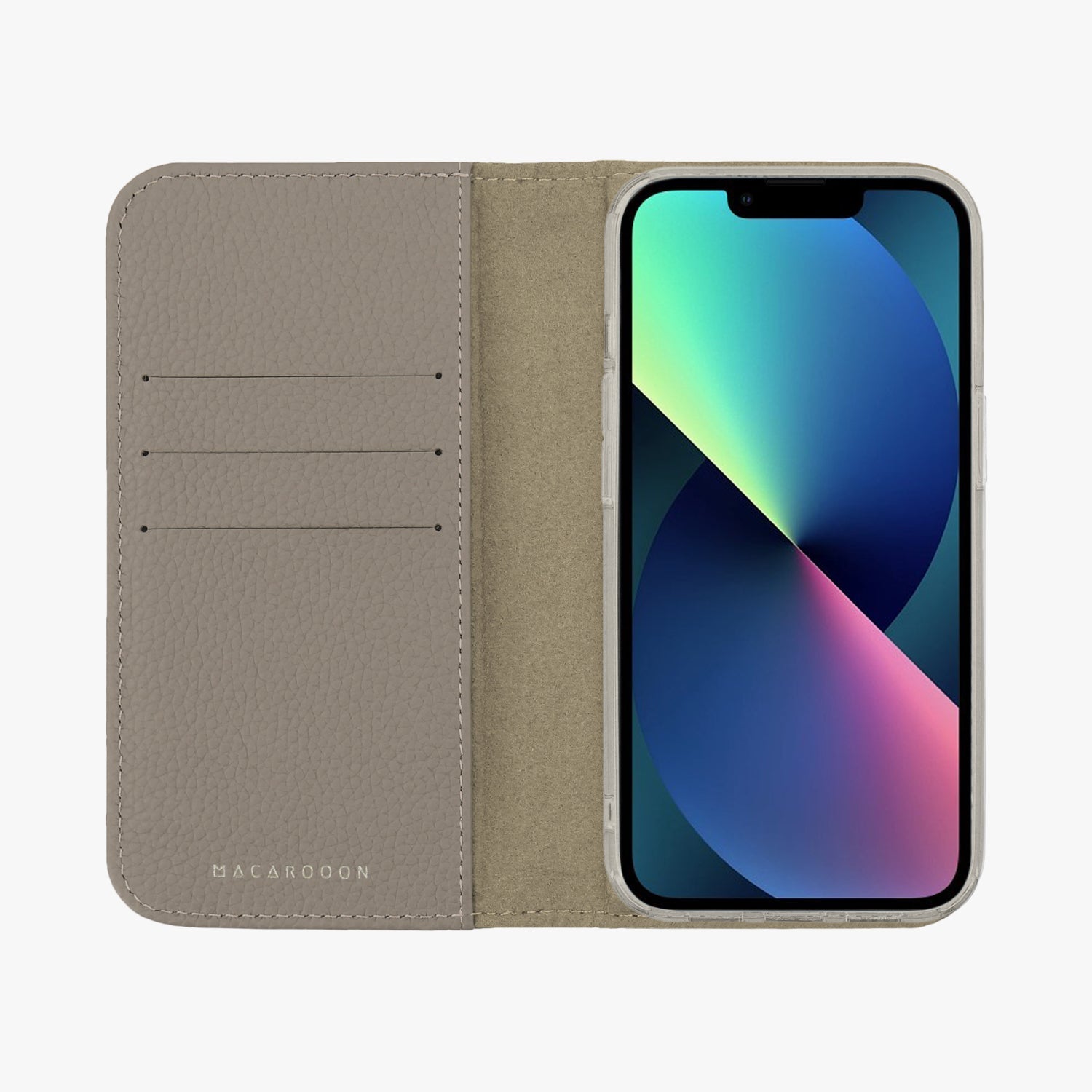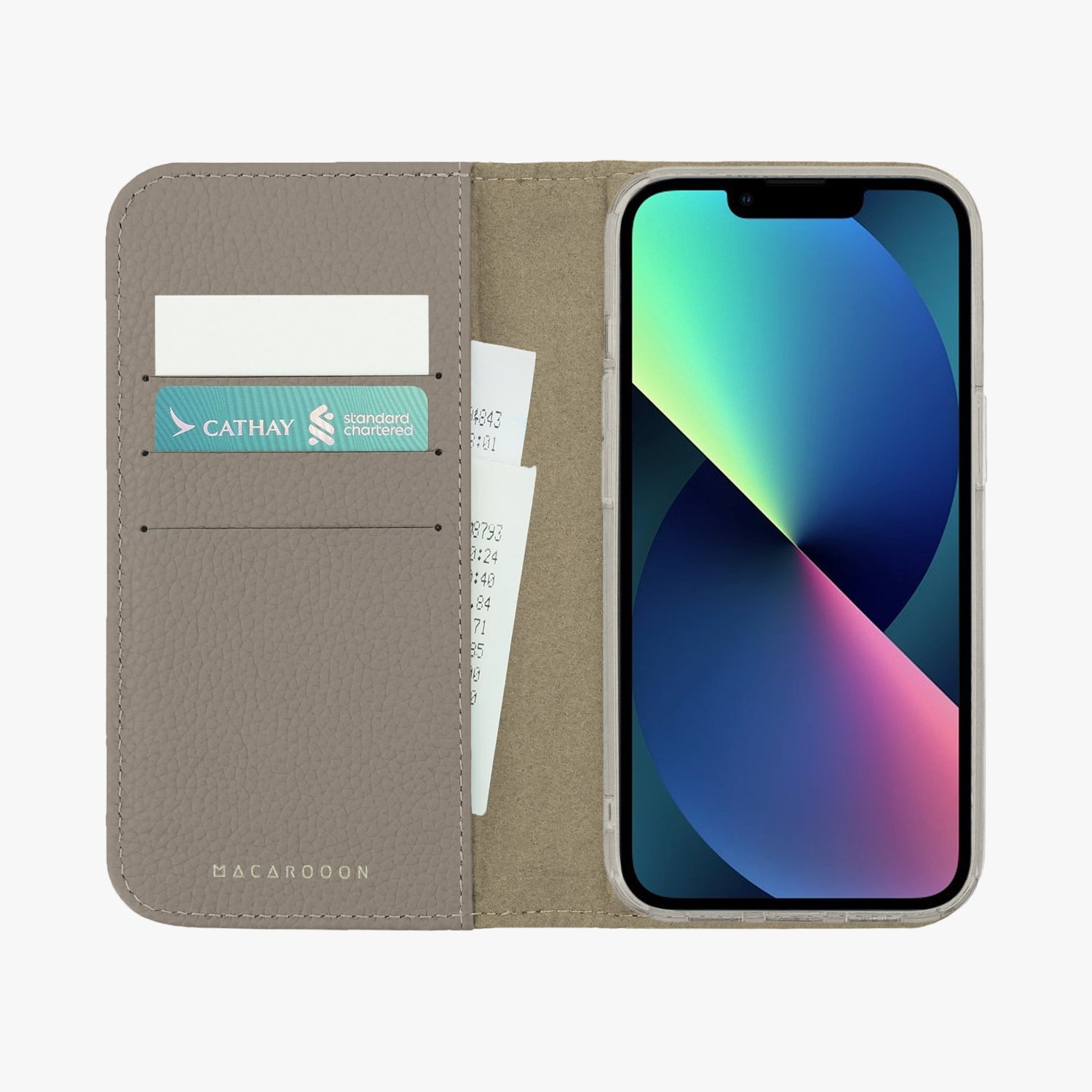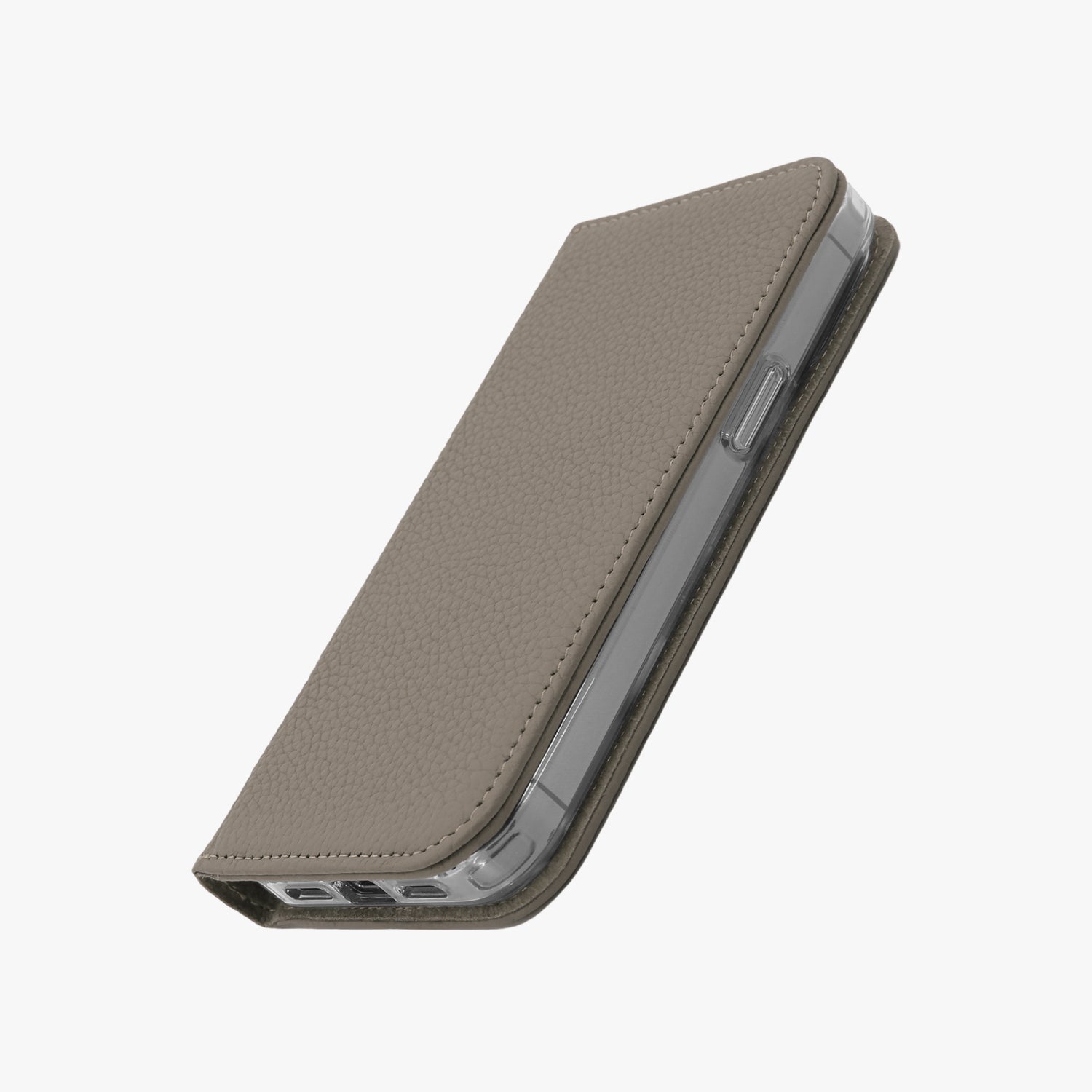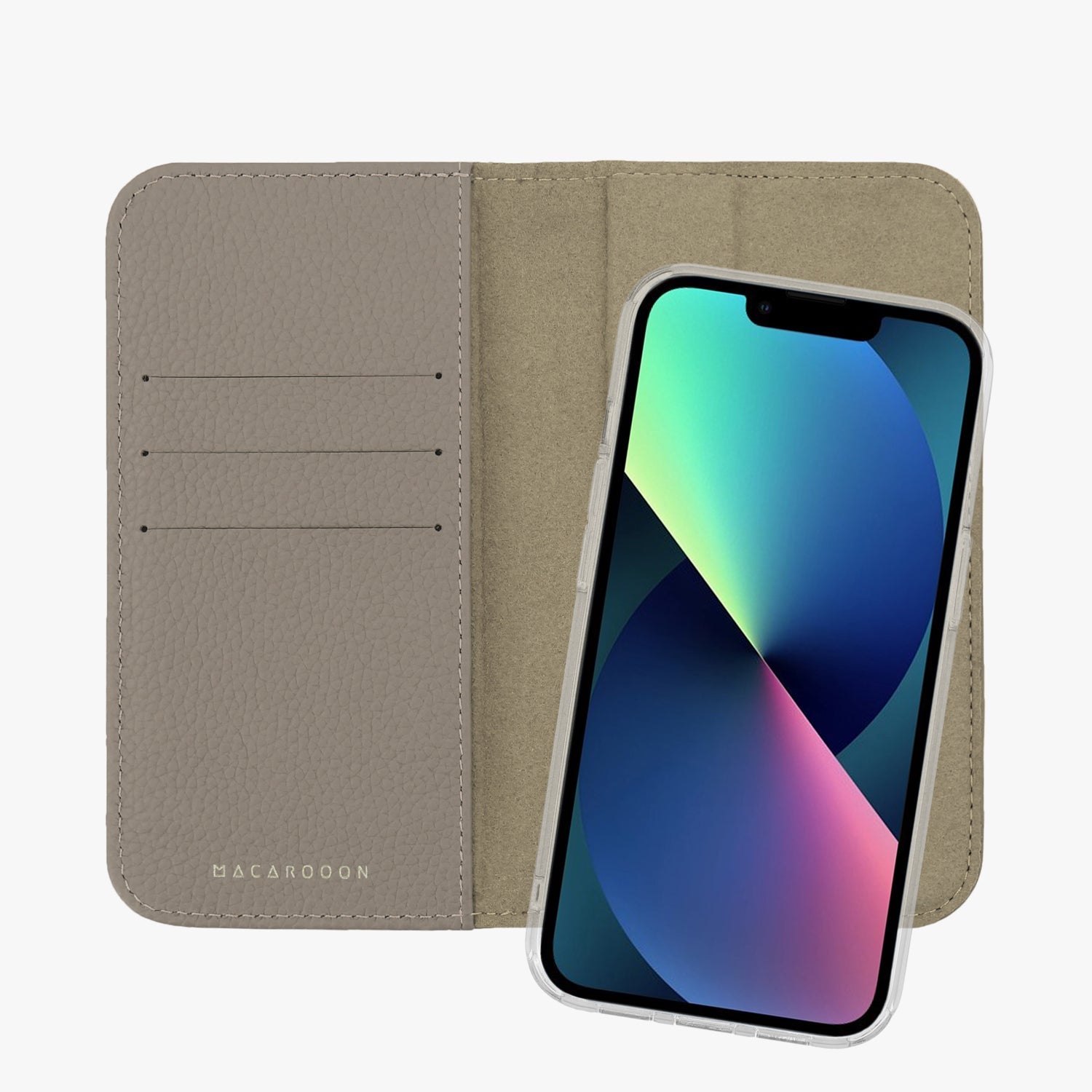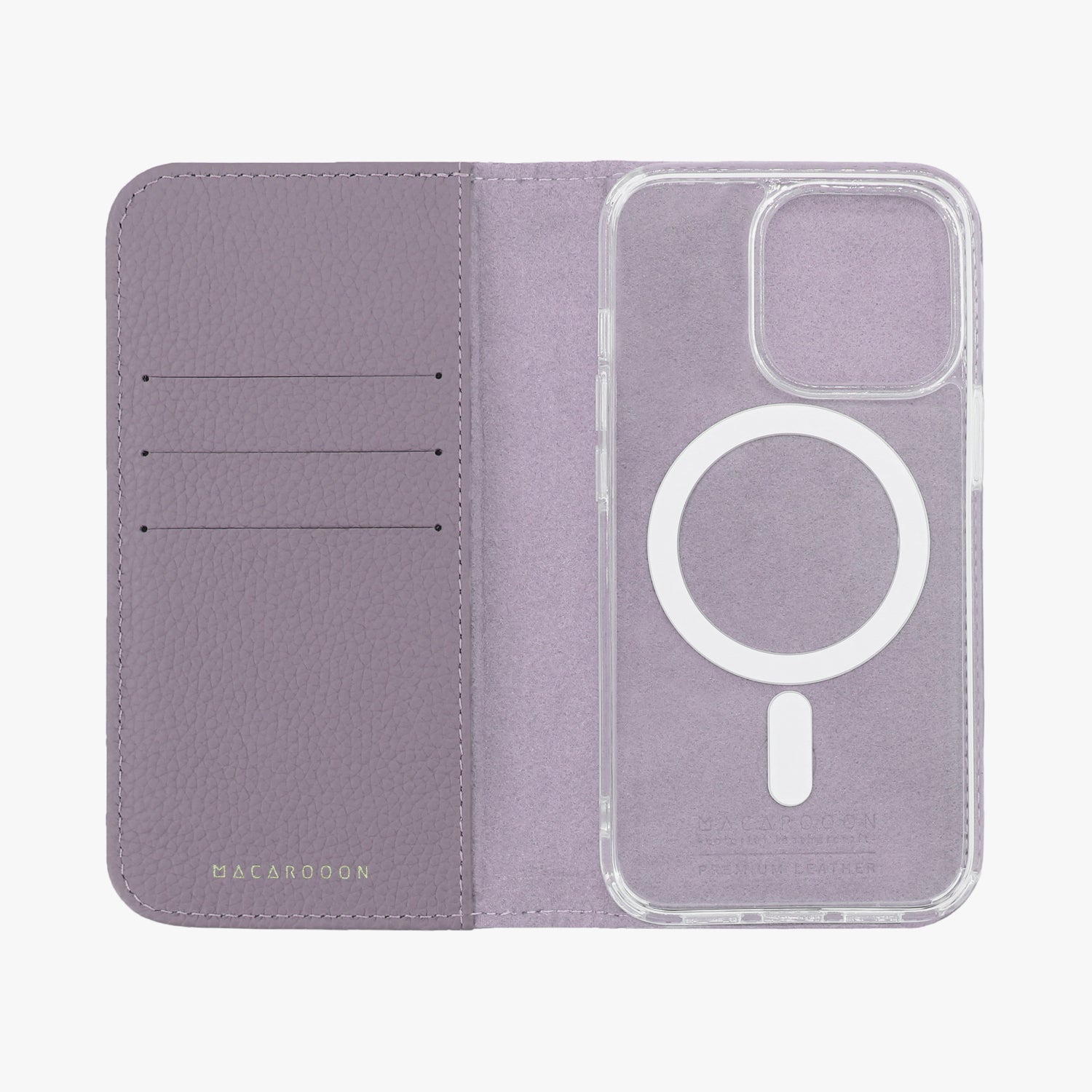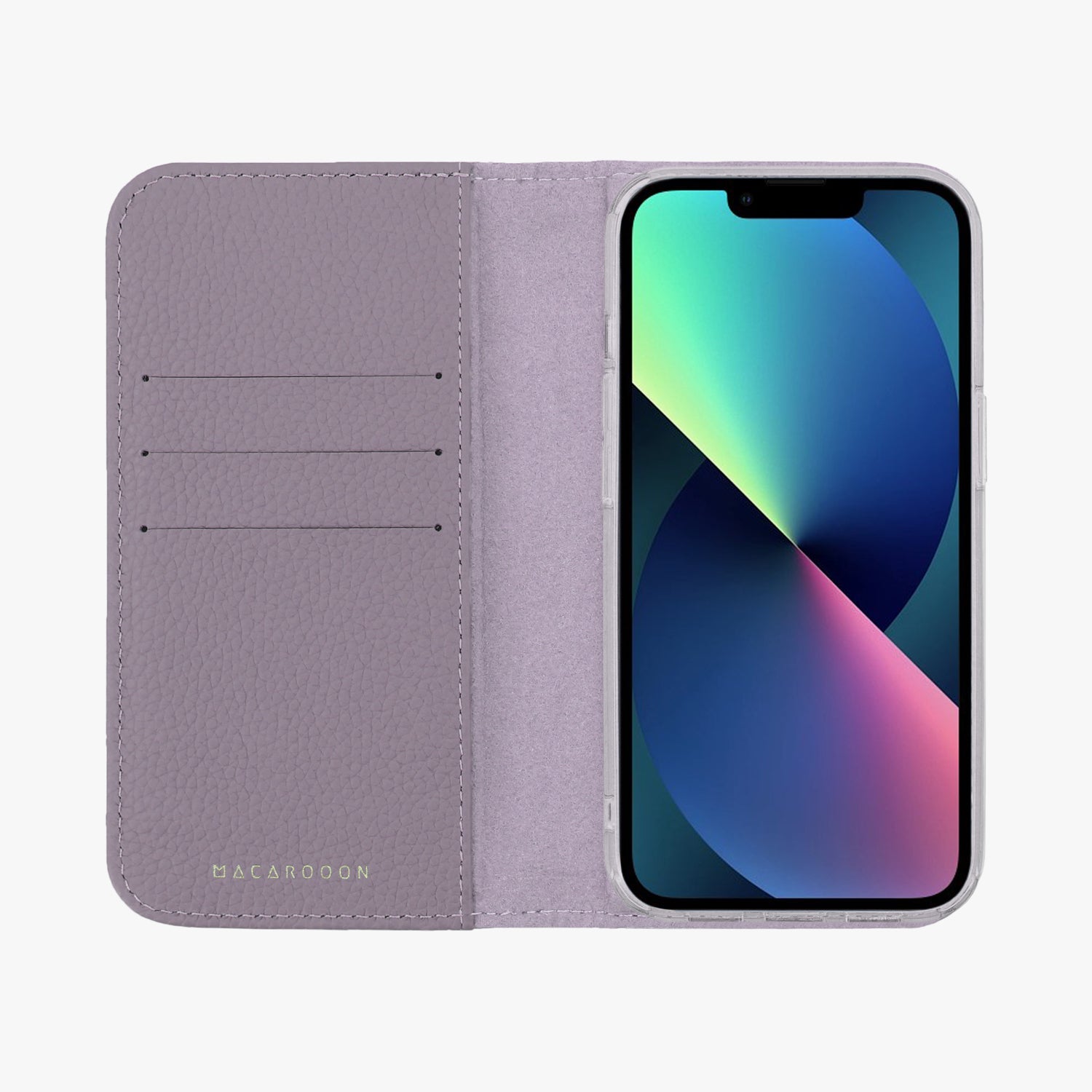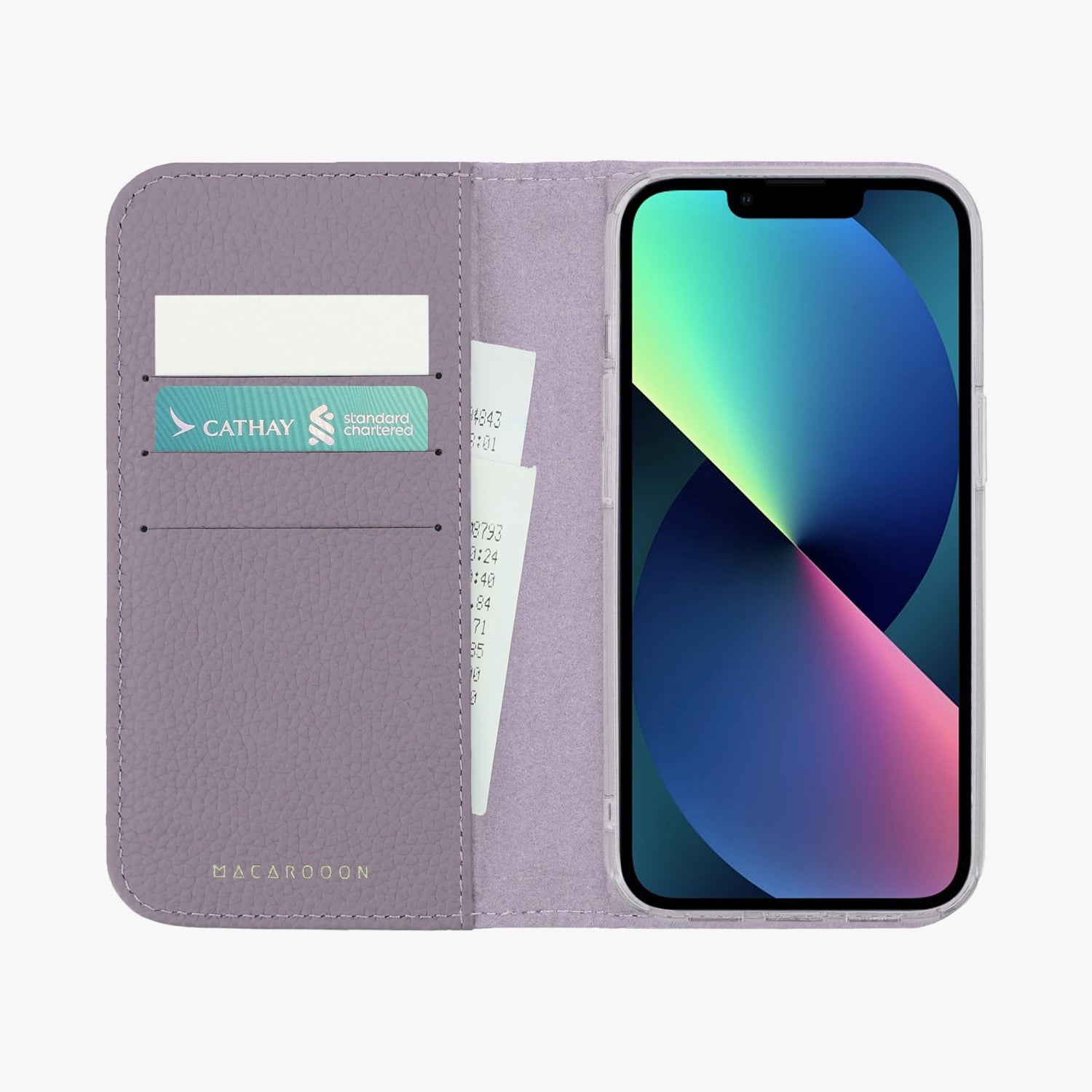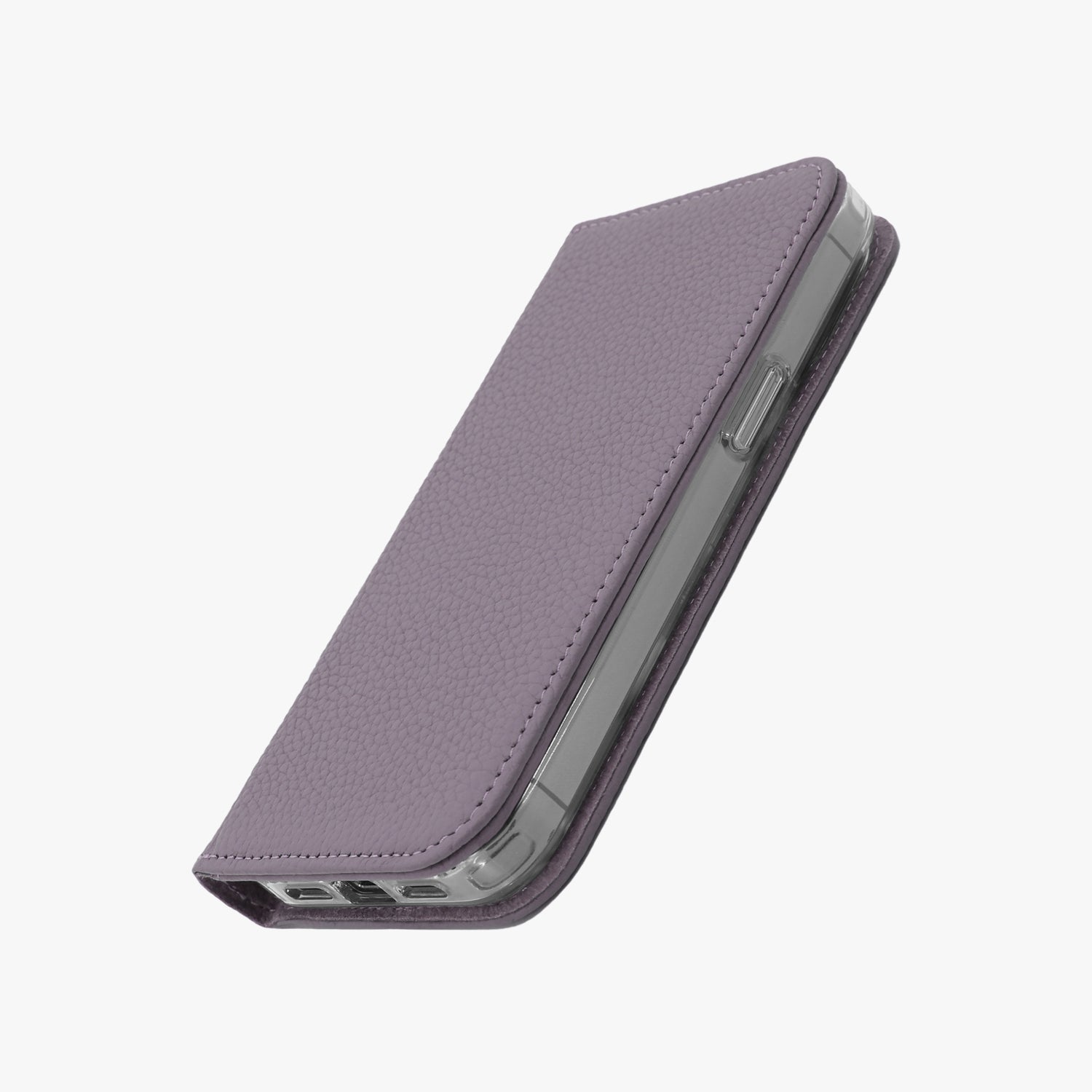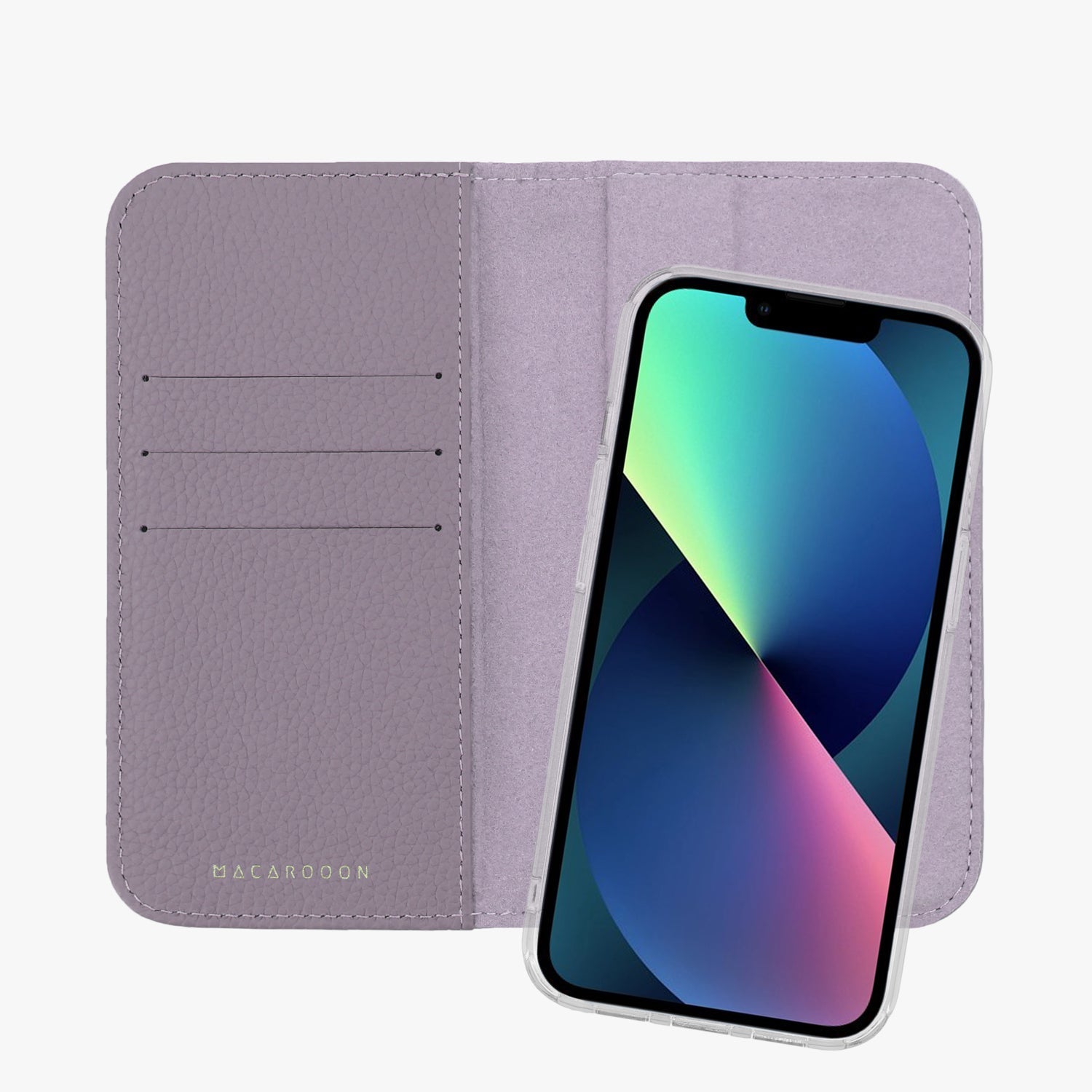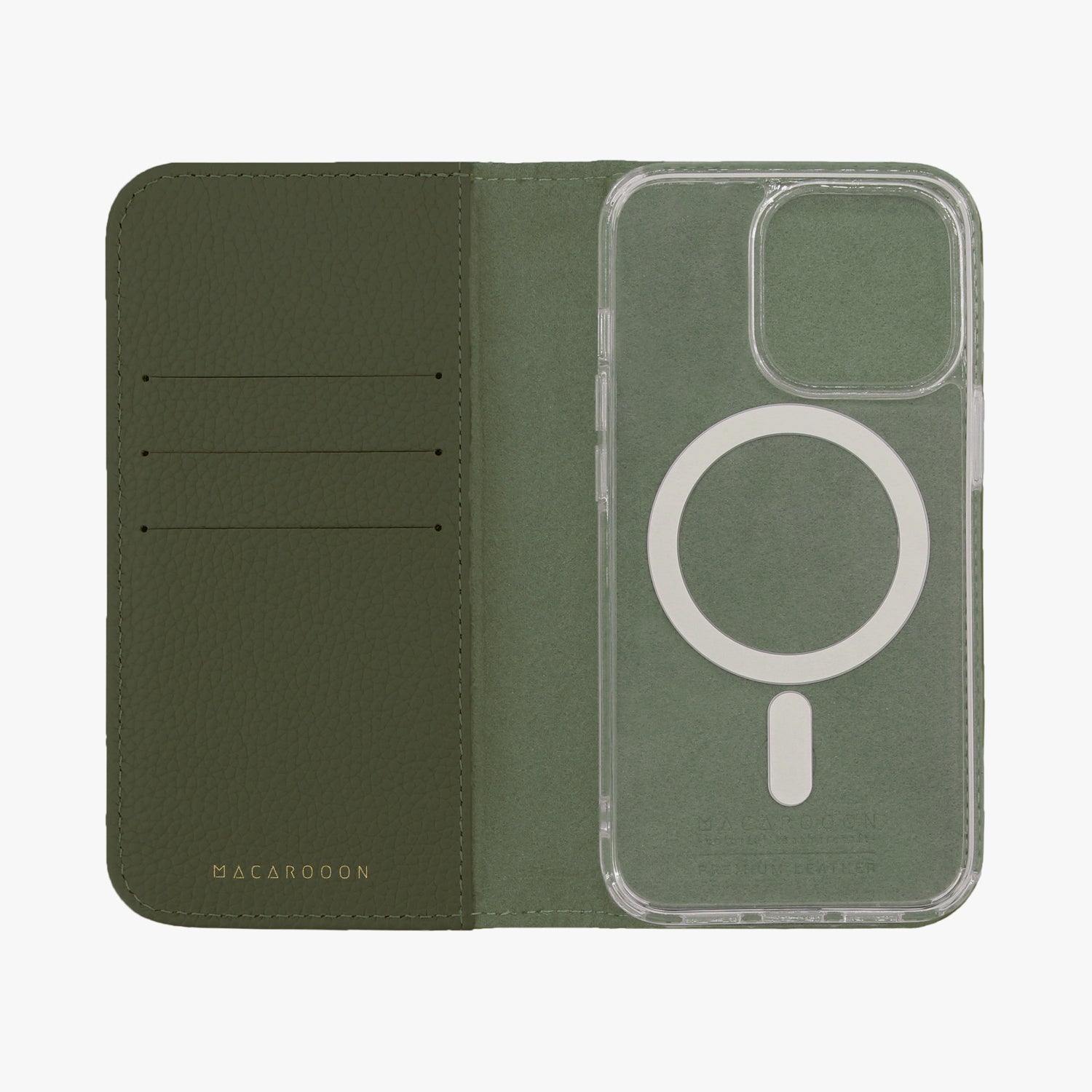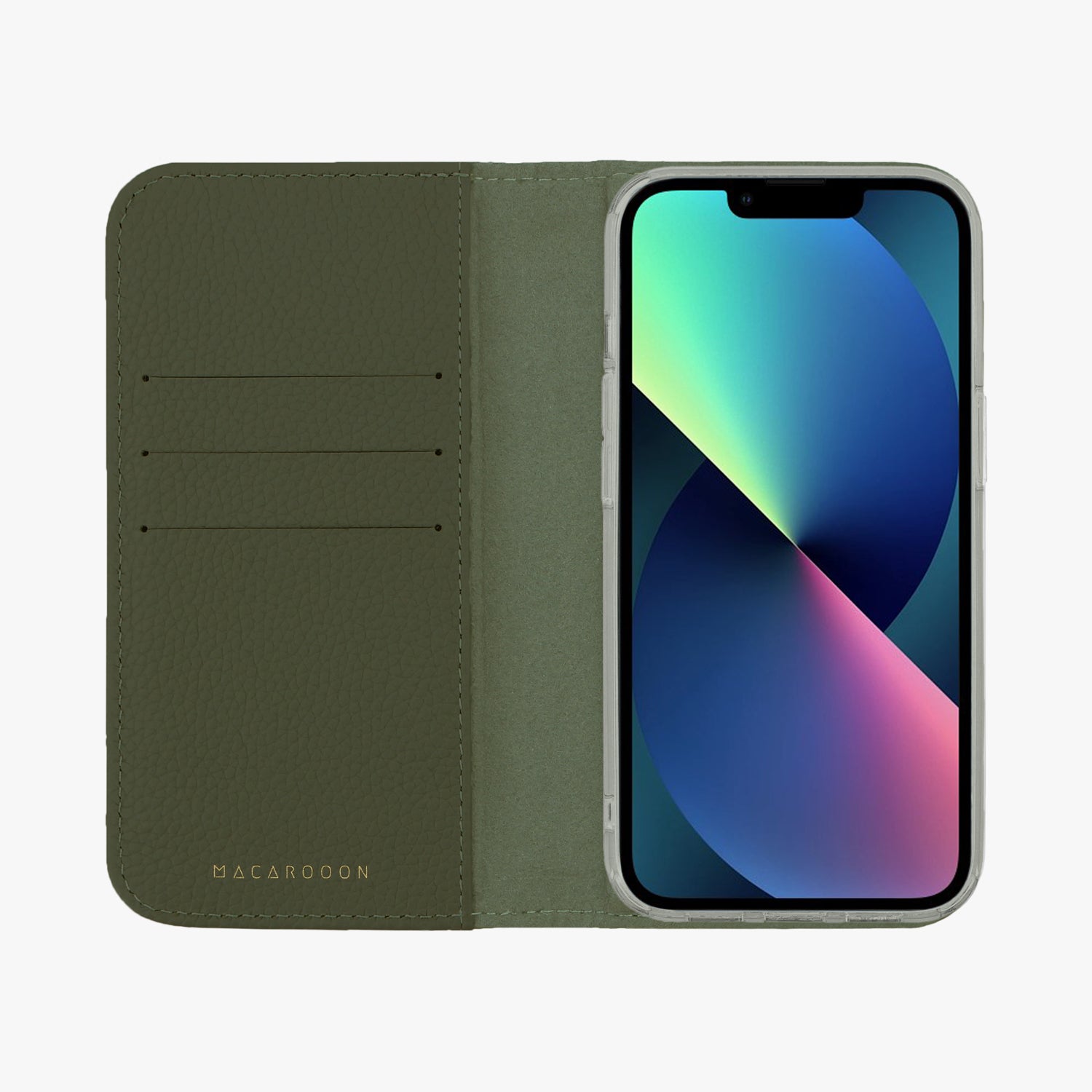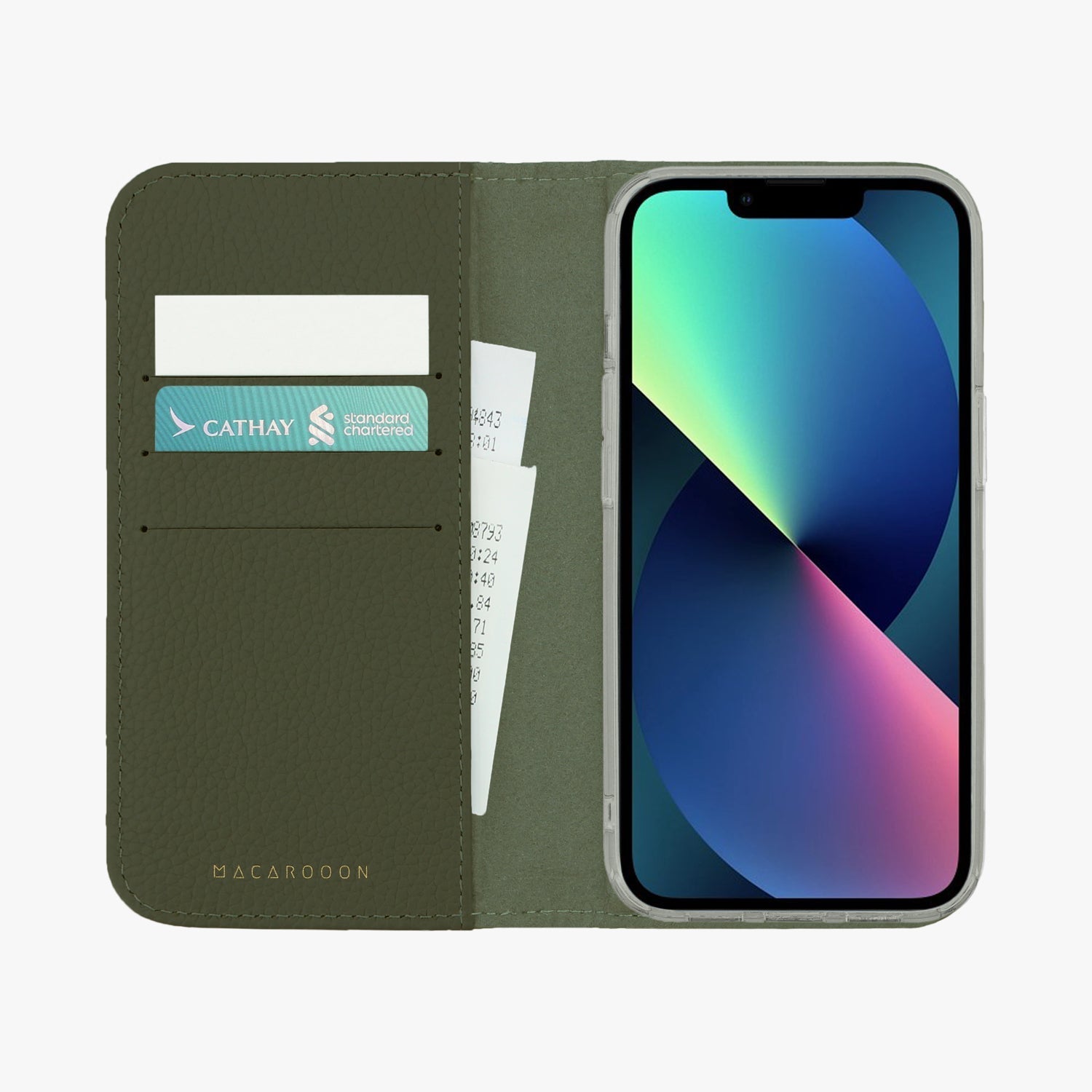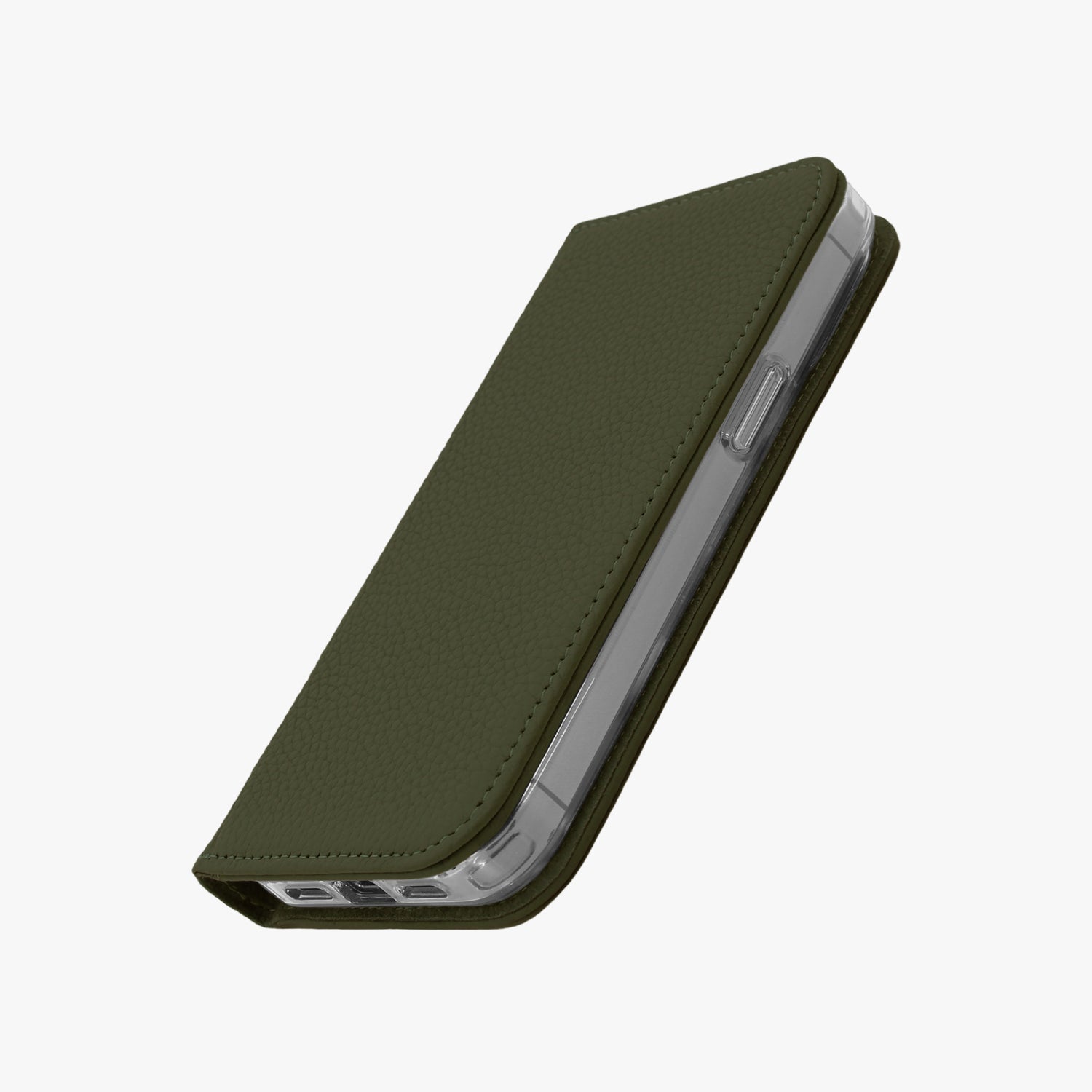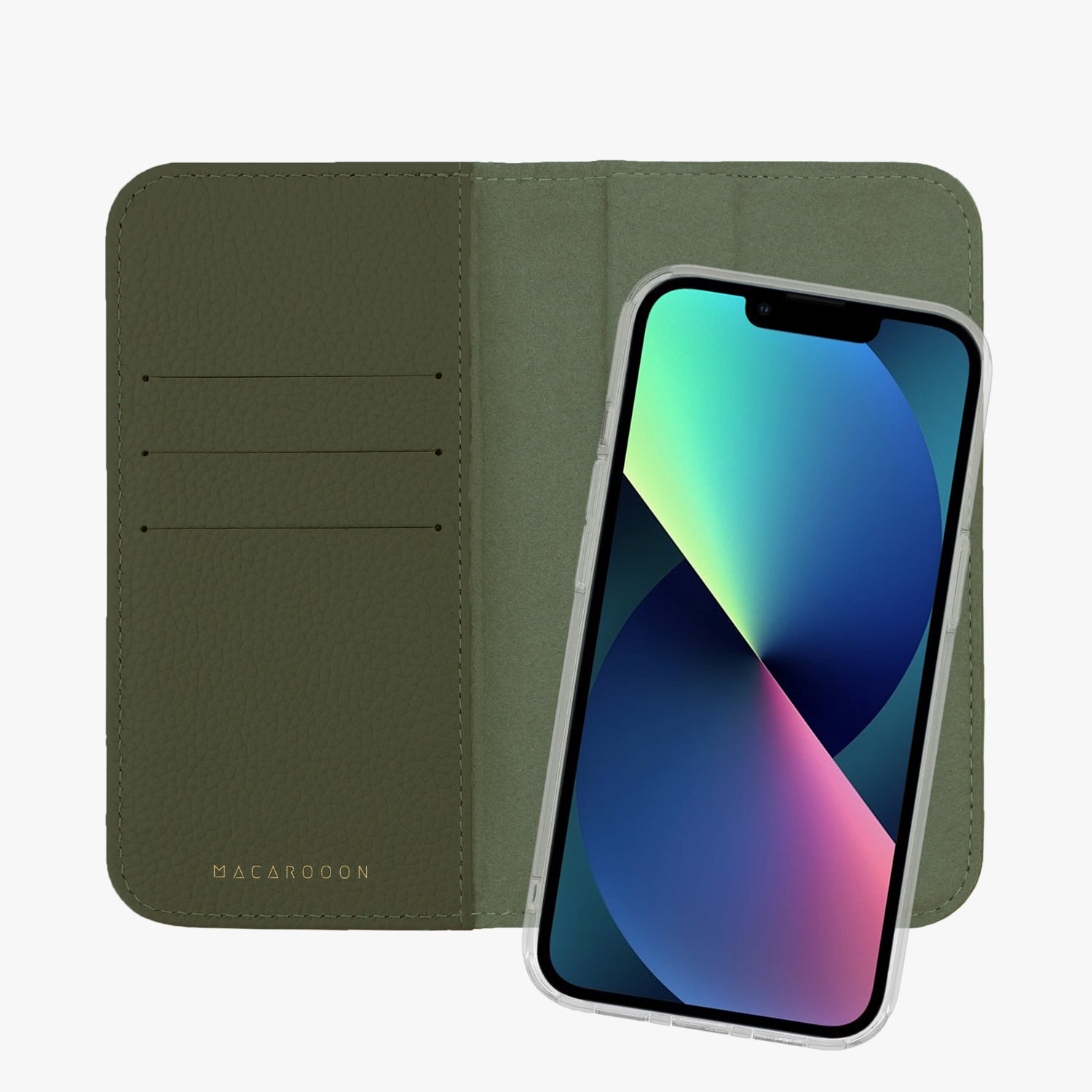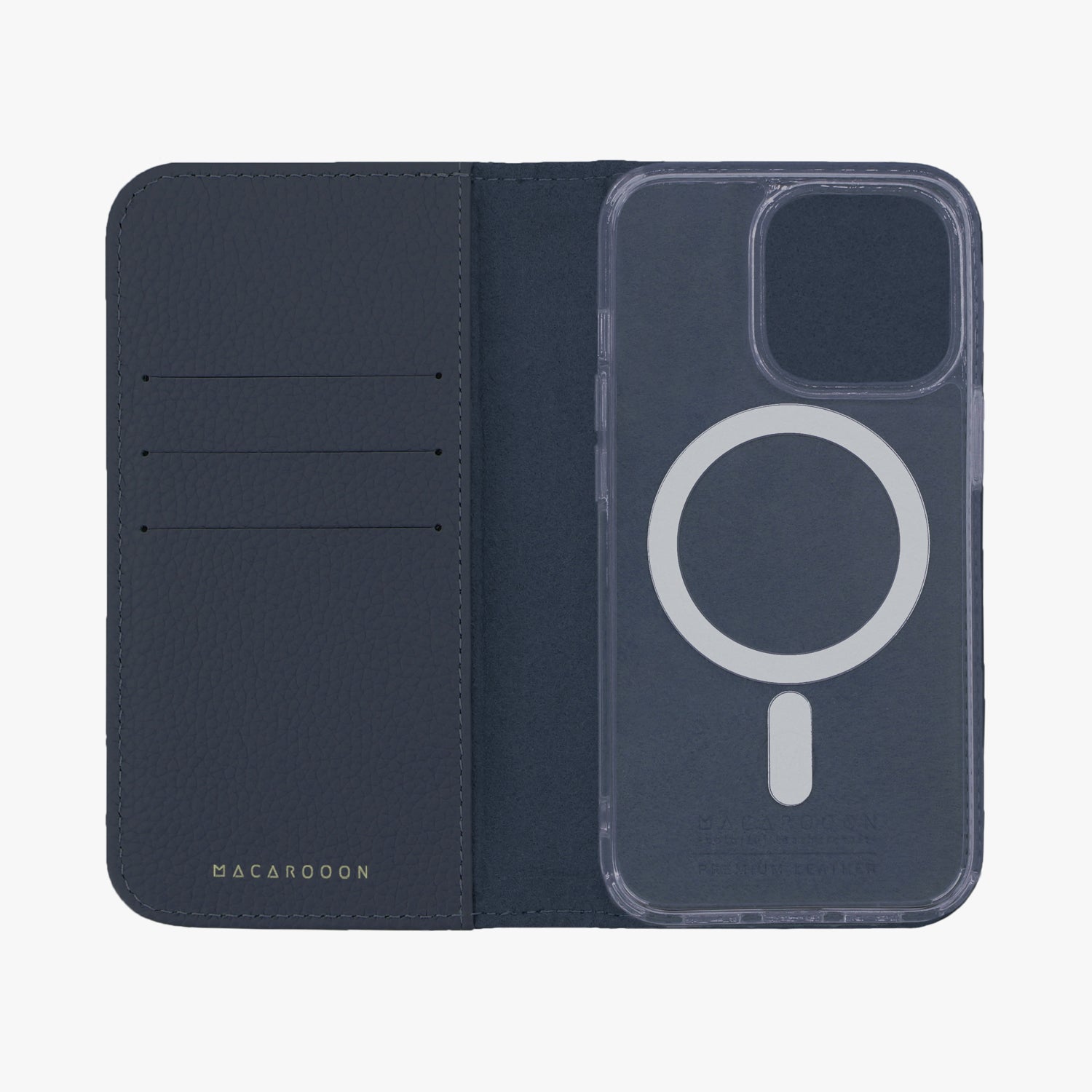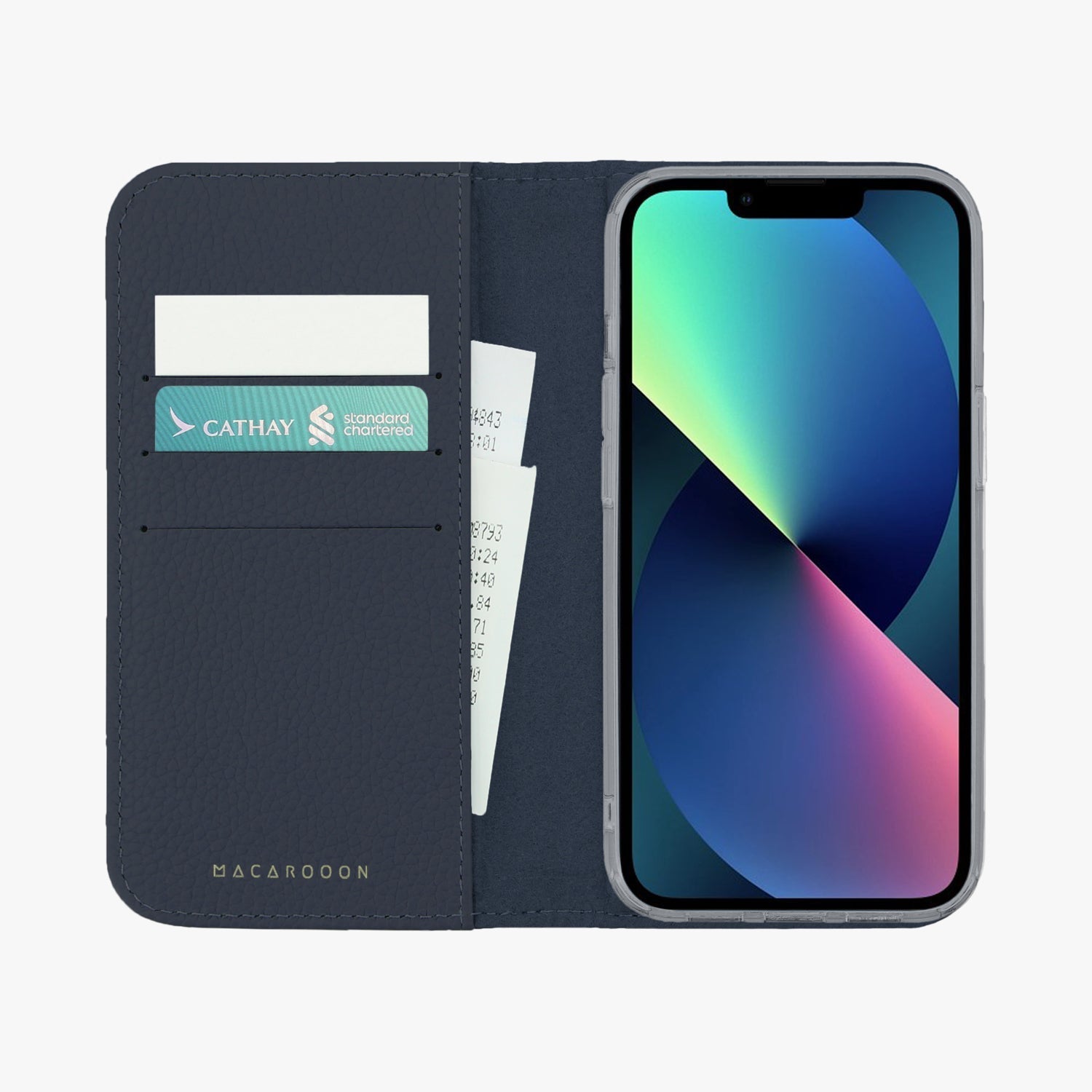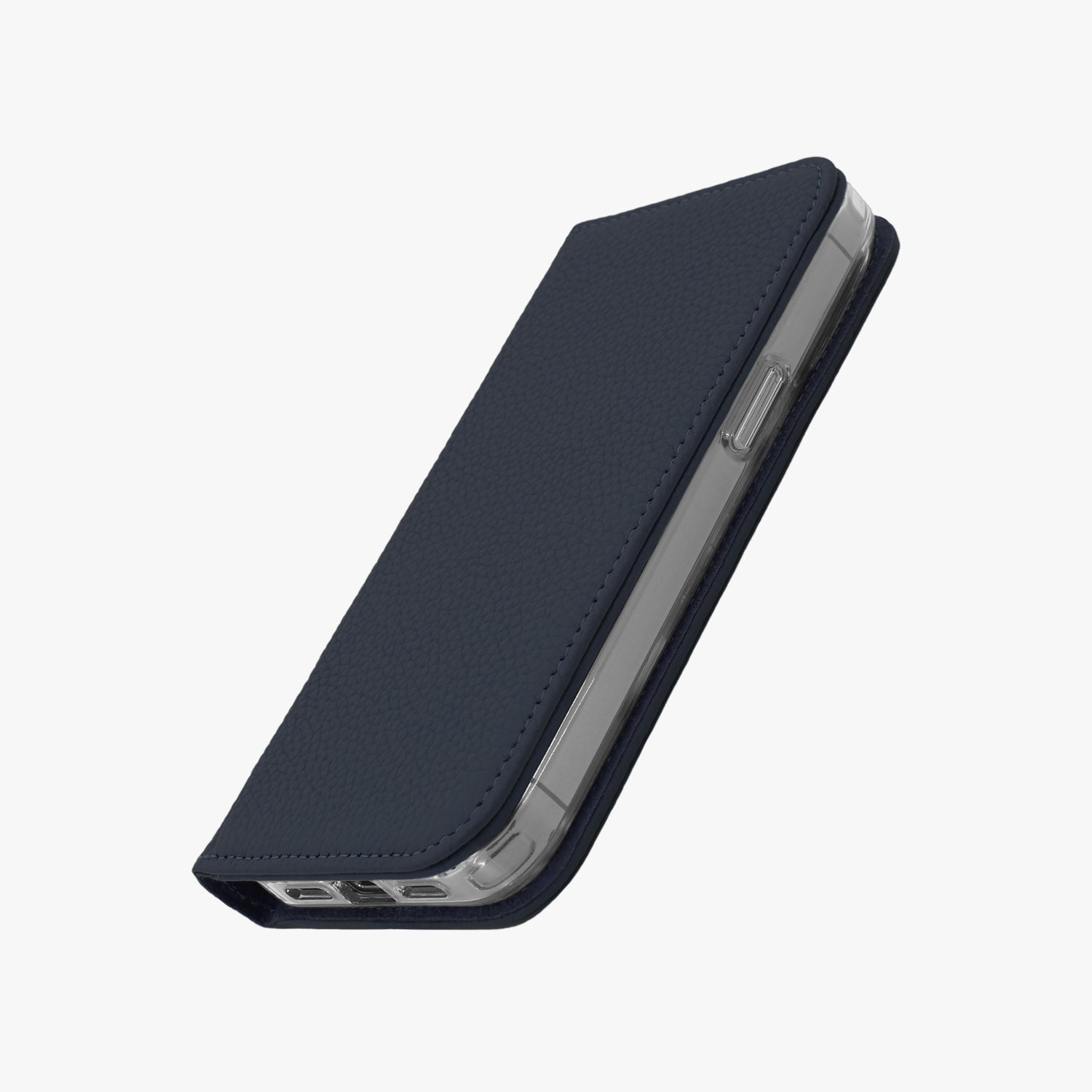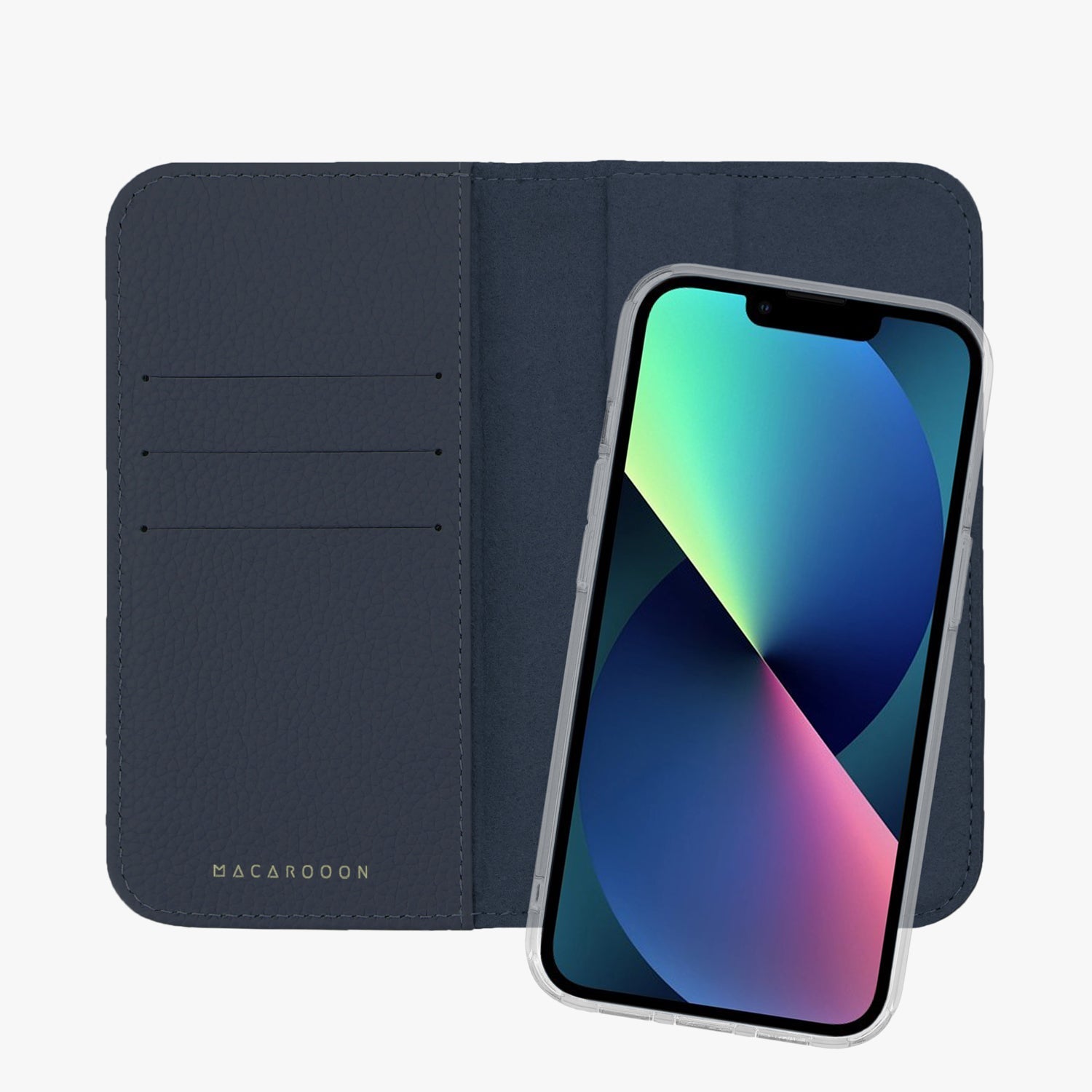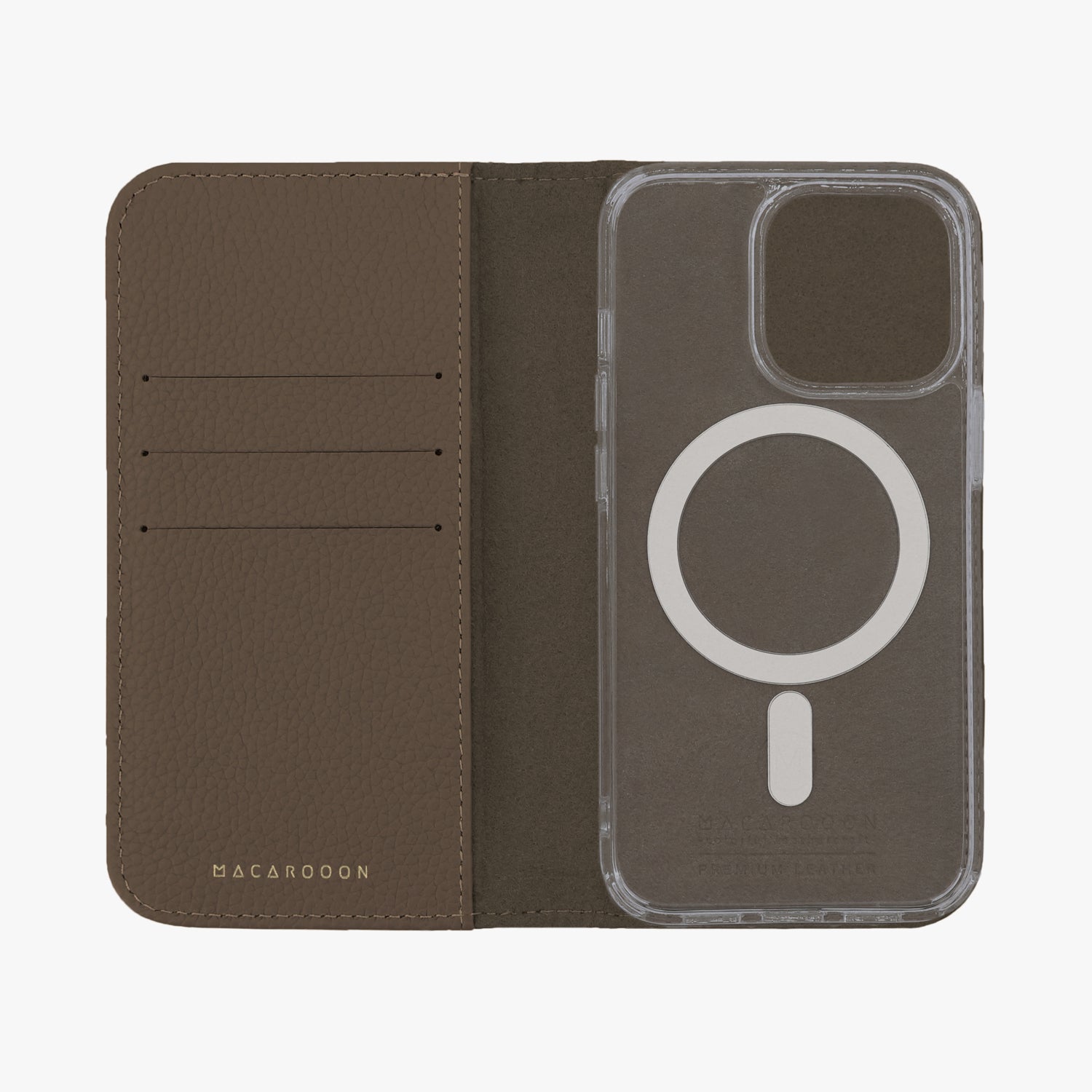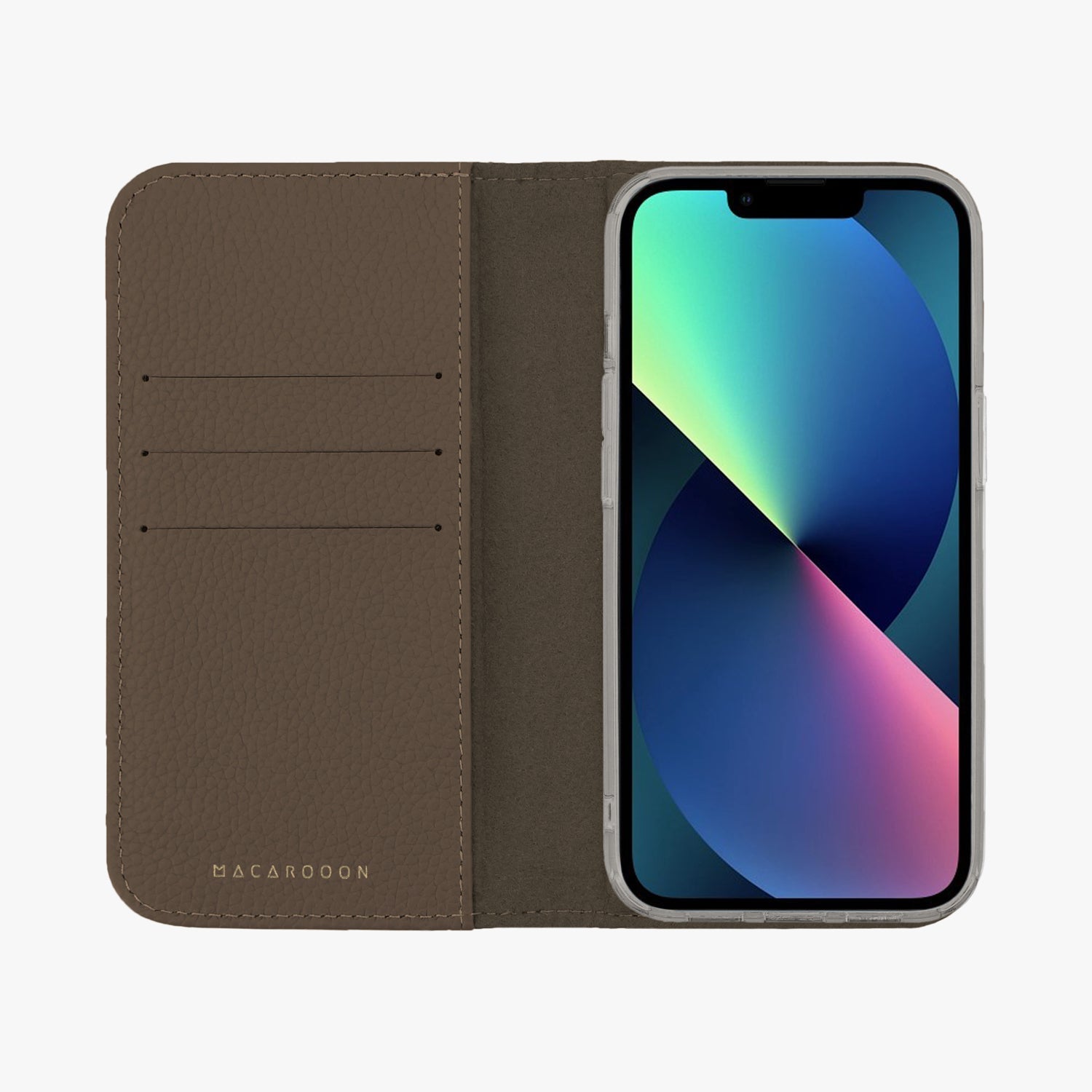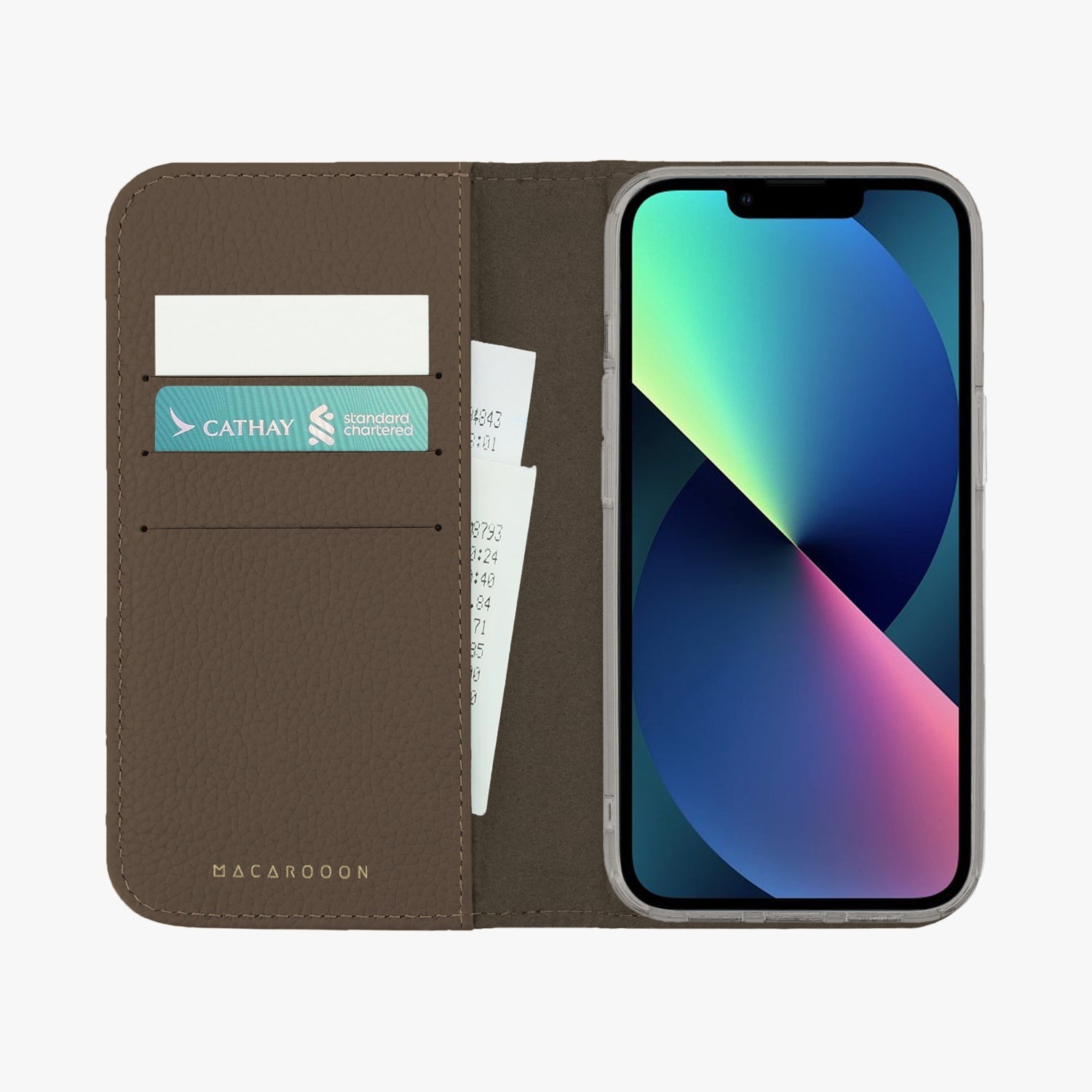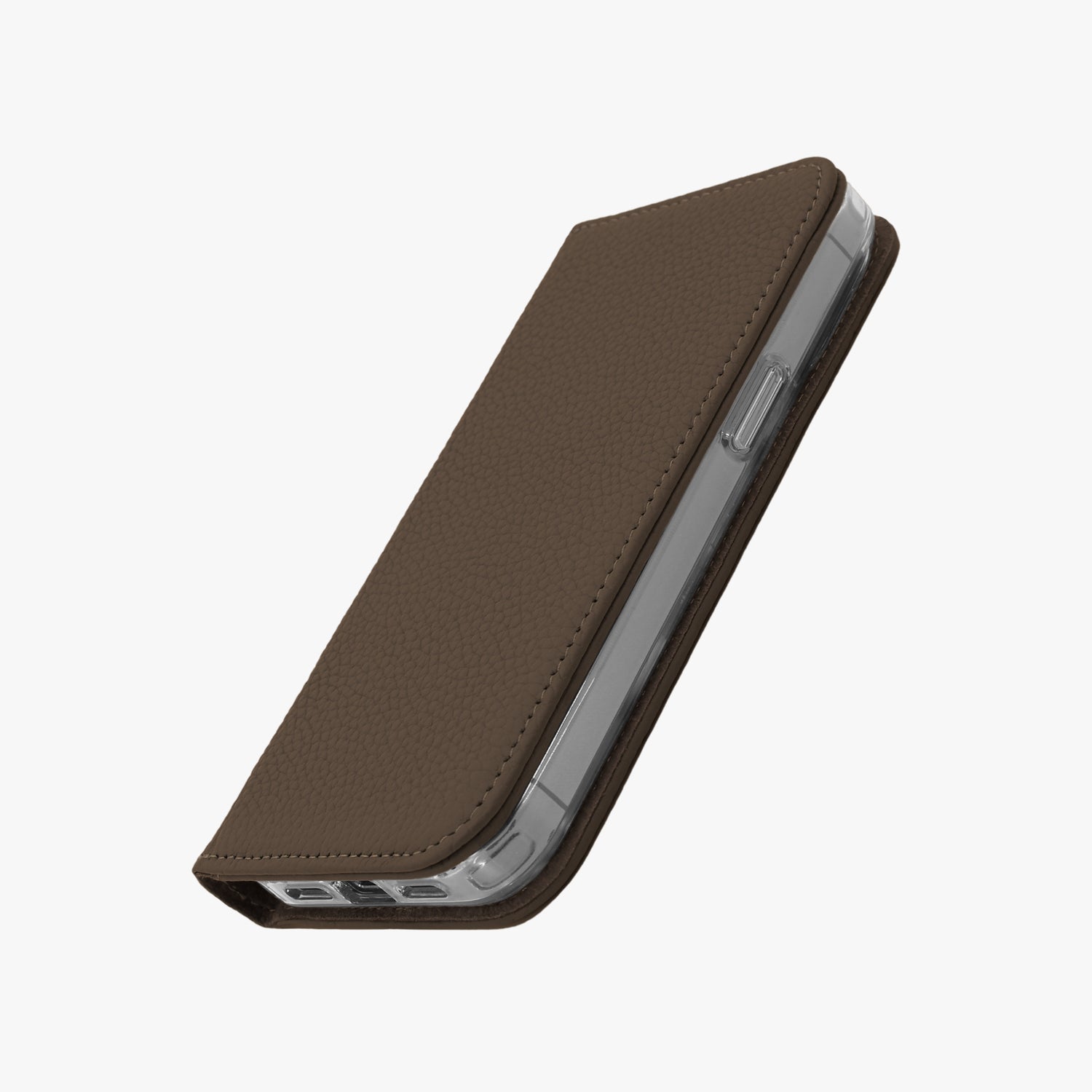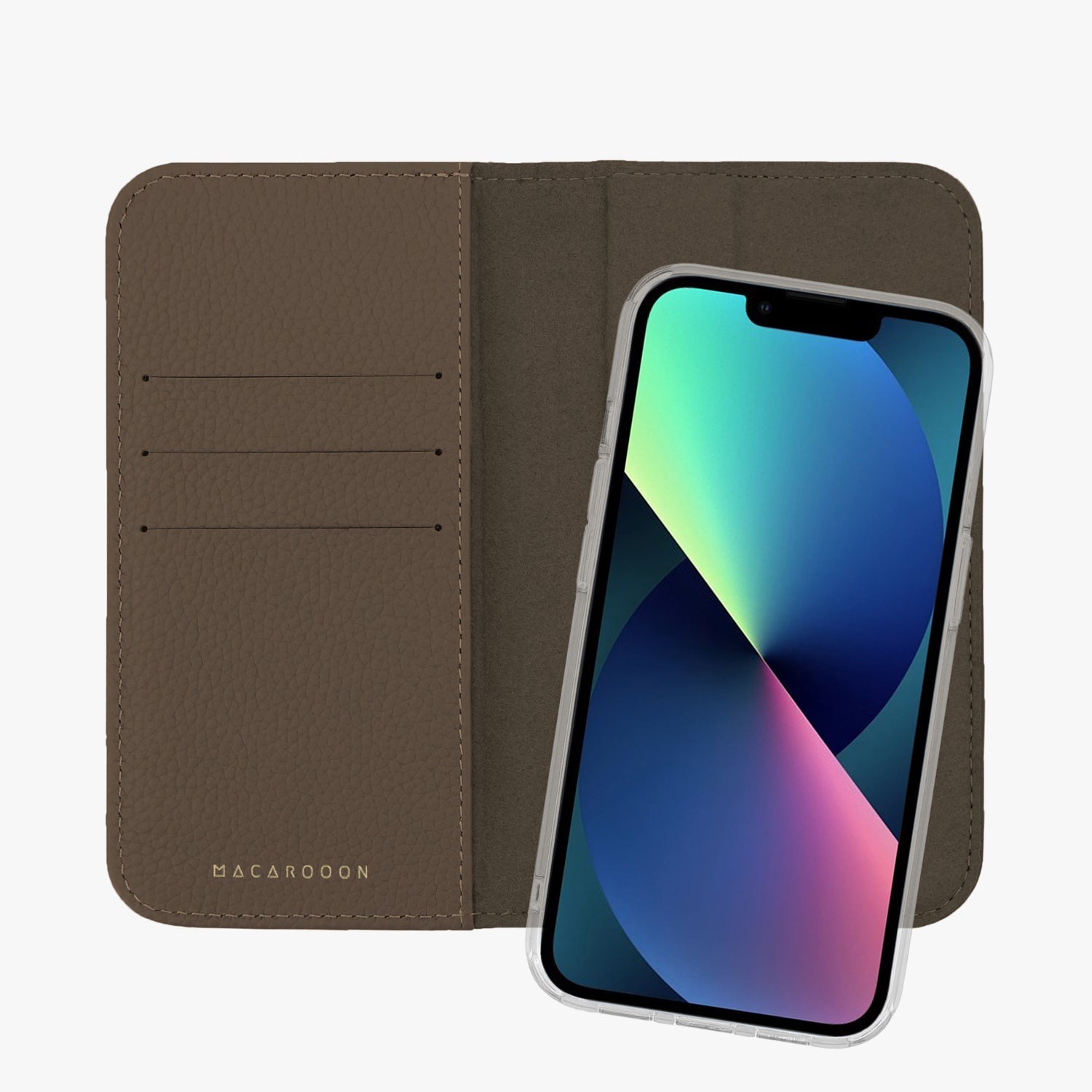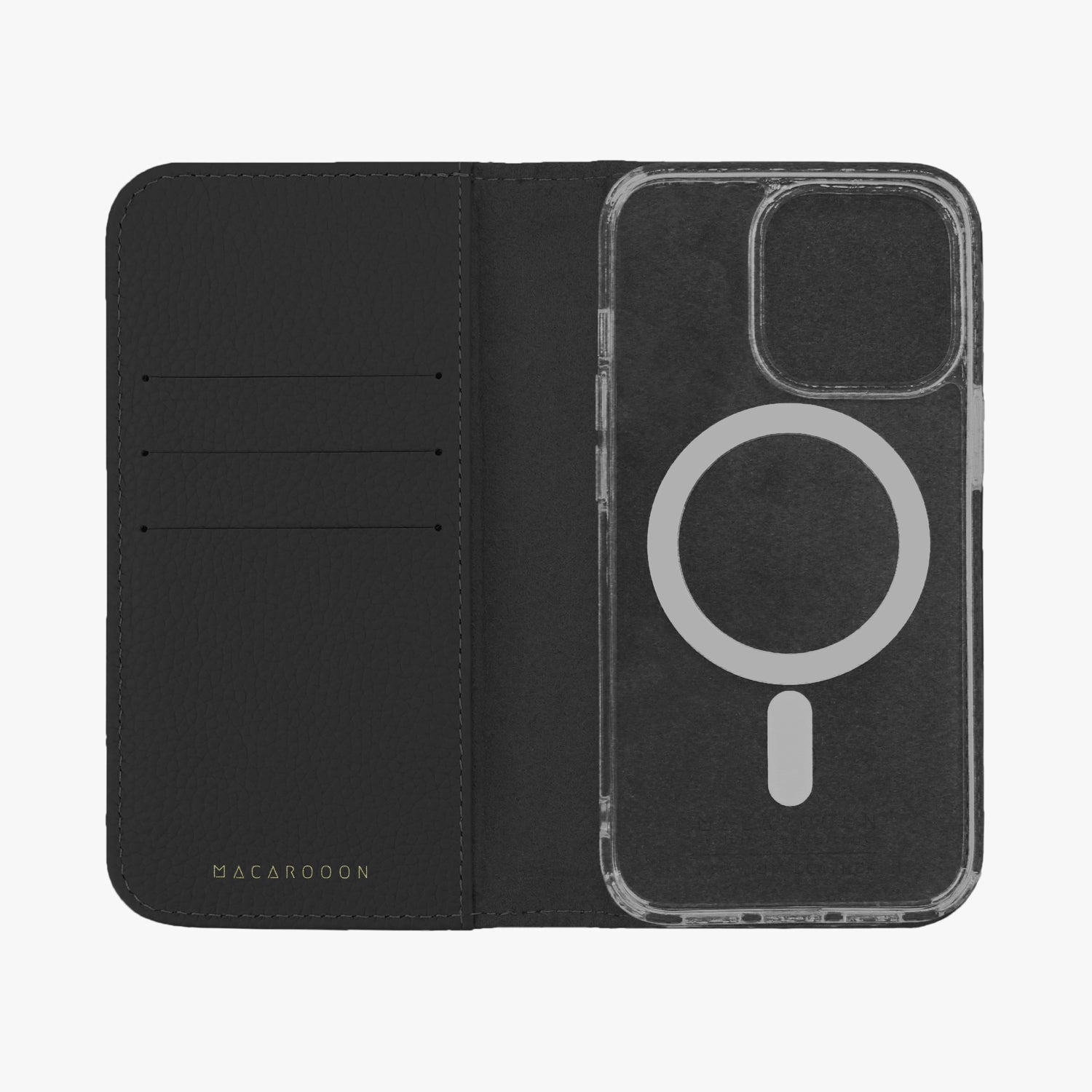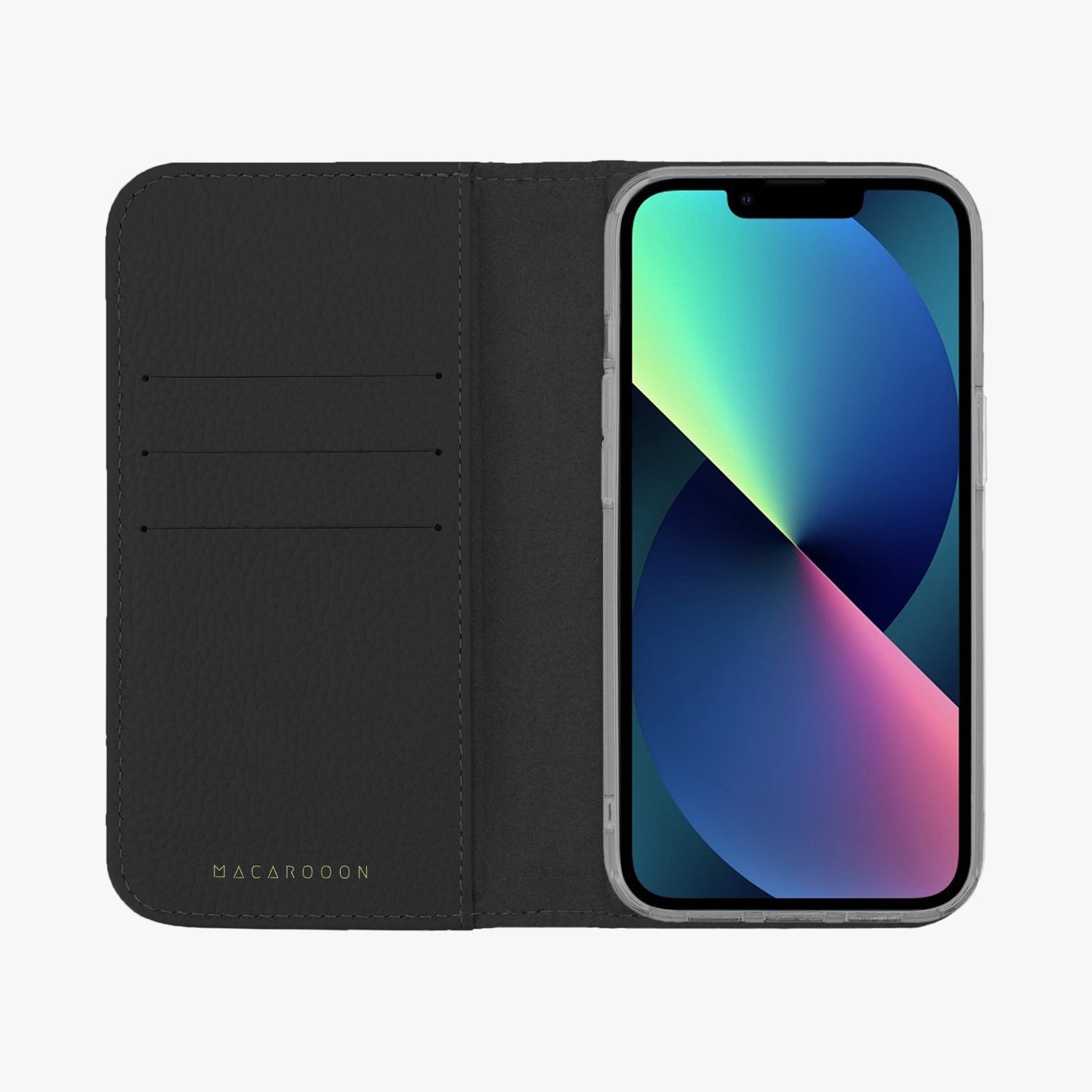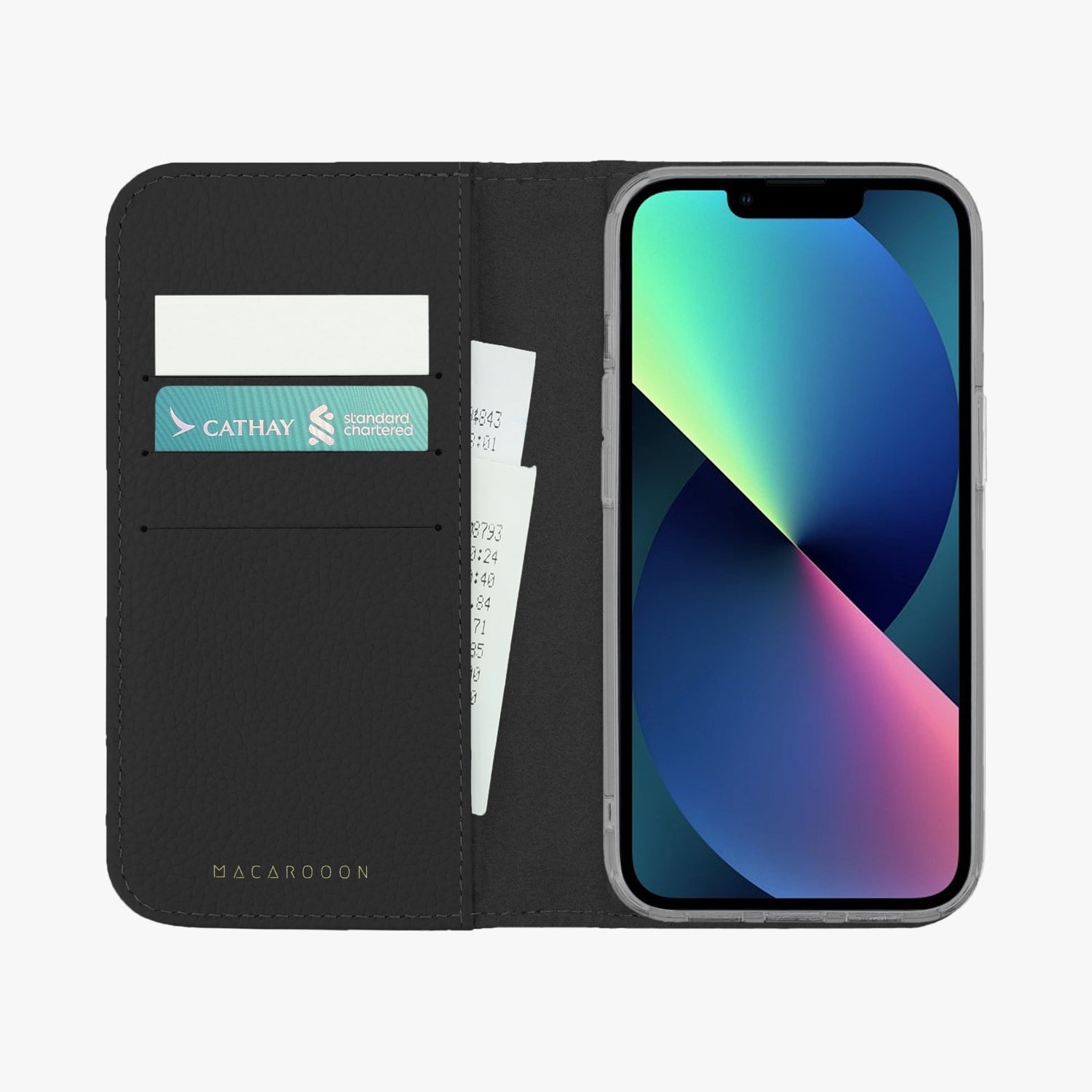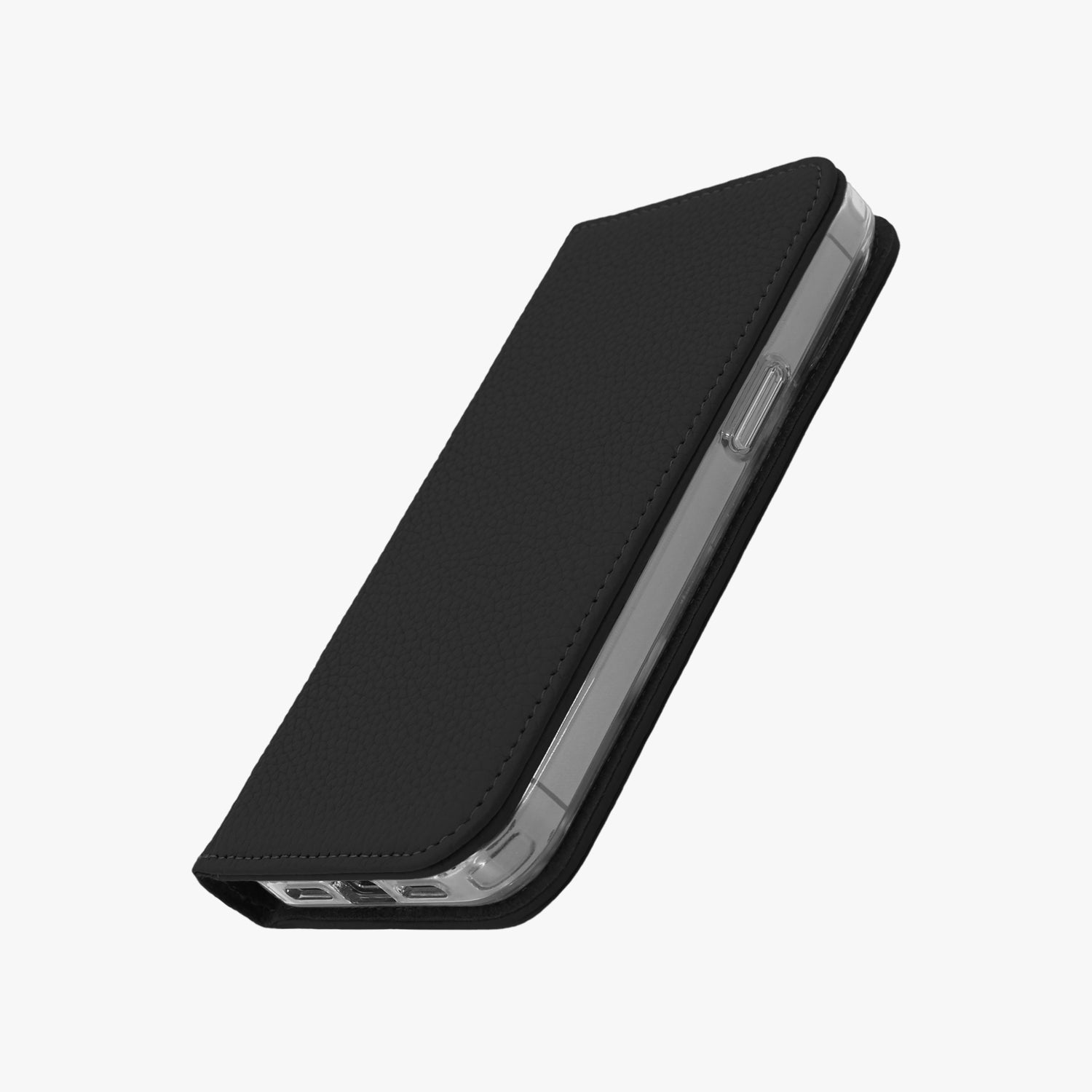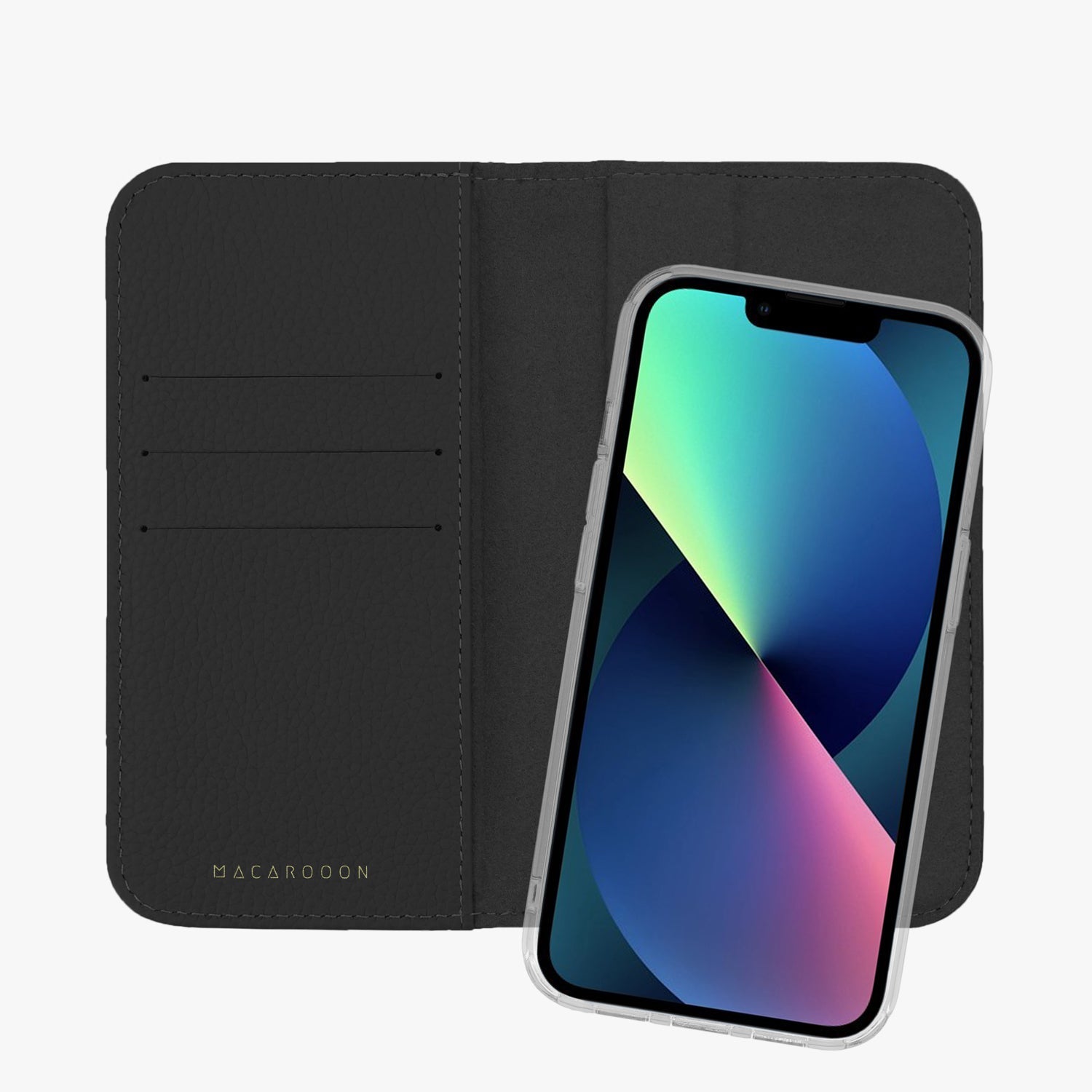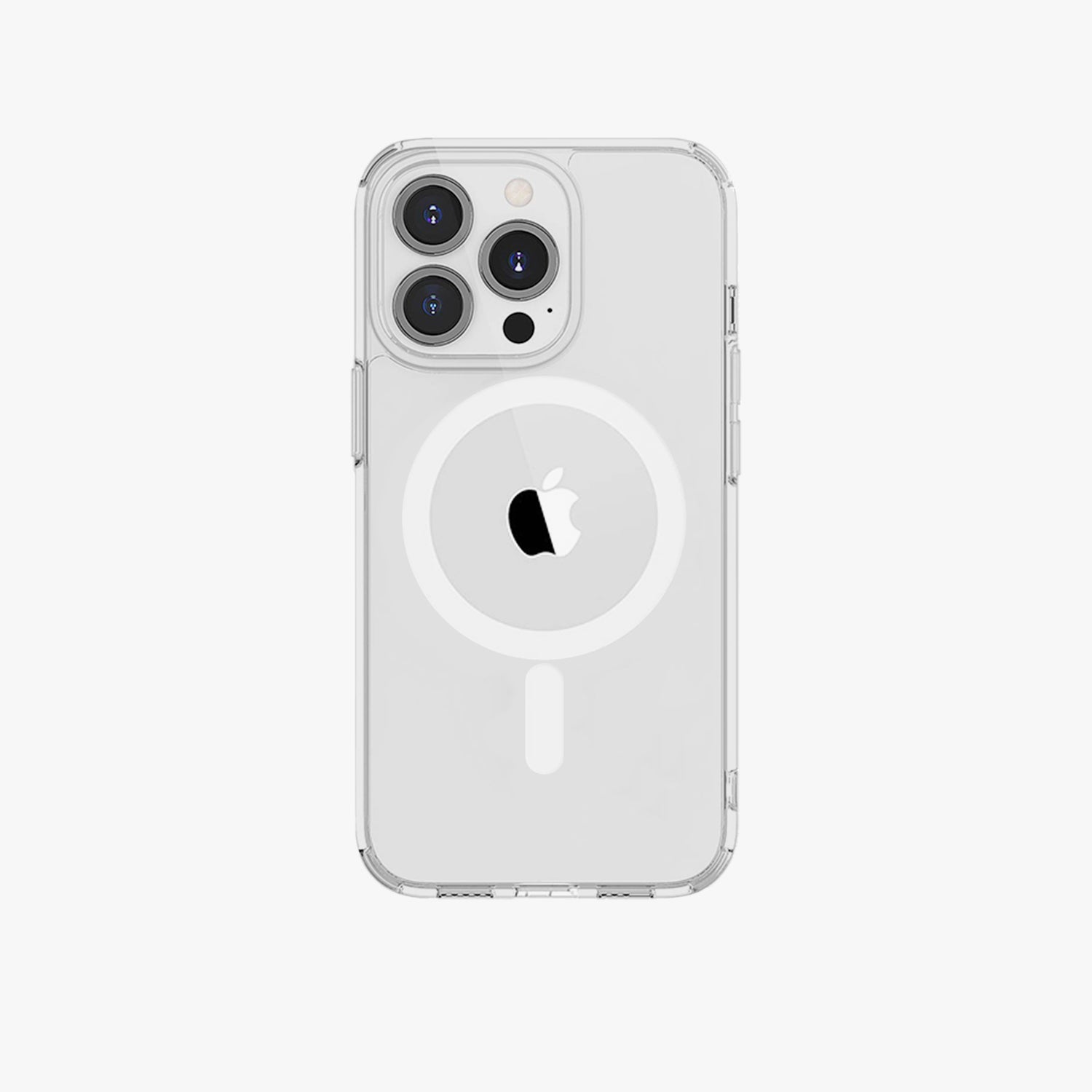 99
皮革 iPhone 15 MagSafe 翻蓋保護套連透明手機殼
以皮革翻蓋保護套及透明手機殼套裝為你的iPhone 提供360°保護

- 包括一個真皮翻蓋保護套及一個透明 iPhone 電話殼
- 翻蓋保護套及手機殼均設 MagSafe 磁吸功能,令翻蓋保護套可輕鬆裝拆
- 翻蓋保護套設3個卡片位及1個插袋
- 免費個人化刻字服務
- 8種經典顏色。簡約、輕巧、優質。
*Not compatible with iPhone 12 Mini, 12 Pro Max, 13 Mini, 13 Pro Max, 14 Pro Max, 14 Plus, 15 Pro Max, 15 Plus and all other models.

Guarantee safe & secure checkout
Product Description
Specification
Shipping & Delivery
About Personalization
以皮革翻蓋保護套及透明手機殼套裝為你的iPhone 提供360°保護

- 包括一個真皮翻蓋保護套及一個透明 iPhone 電話殼
- 翻蓋保護套及手機殼均設 MagSafe 磁吸功能,令翻蓋保護套可輕鬆裝拆
- 翻蓋保護套設3個卡片位及1個插袋
- 免費個人化刻字服務
- 8種經典顏色。簡約、輕巧、優質。
翻蓋保護套
重量:78克
尺寸:(合上時)高 15.2 厘米,闊 8.2 厘米,厚 2.2 厘米
背板厚度:0.39 厘米
| 國家/地區 | 運費 | 免運費門檻 |
| --- | --- | --- |
| 英國、美國、加拿大、澳洲 | US$4.9 | >US$45 |
| 台灣、新加坡、澳門 | US$4.9 | >US$40 |
| 香港 | US$4.9 | >US$20 |
| 愛爾蘭 | US$25 | >US$120 |
| 其他國家/地區 | US$7.9 | >US$45 |
- 如果您希望在產品上刻字,請按"Personalization"按鈕,然後選擇刻字位置及輸入刻字內容
- 只有一種字型可供選擇
- 燙刻內容只接受下列常規大楷英文字母及圖形: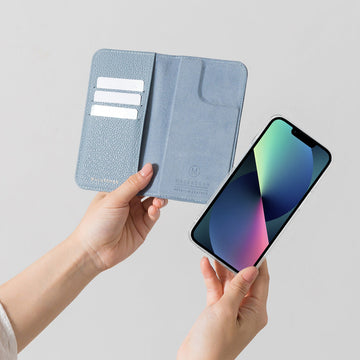 Versatility
Includes a clear MagSafe Case and a leather MagSafe Flip Cover. Both can be used independently, or can be paired up for maxmium functionality
MagSafe Enabled
With MagSafe rings on both the Clear Case and the Flip Cover, this set has a suitable amount of magnetism to allow the Flip Cover stays attached while you hold the rim of your iPhone Case.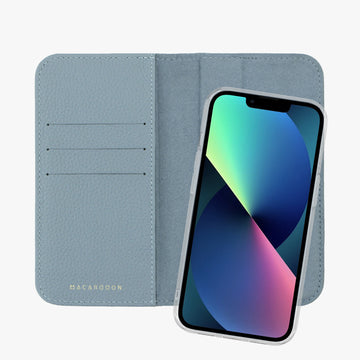 Easy Attachment/ Removal
The Flip Cover to be removed quickly for charging or taking photos, and be snapped back to your MagSafe Clear Case in seconds
Sleek & Lightweight
For lightness and minimum bulk
Protective Clear Case
Shields your iPhone from scratches even if the Flip Cover is removed
Microfibre Lining
Protects your iPhone from the inside out
Extra Storage
3 card slots and 1 slip pocket to keep your cards and cash always
close to you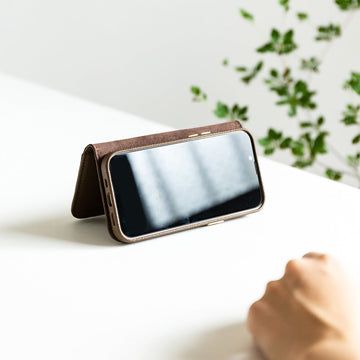 Movie Viewing Angle
The Flip Cover can act as a phone stand and provide you a perfect angle for entertainment
Extra Room
The Flip Cover is designed to be a loose fit case to avoid the cover flying open even if you want to store more cards in the compartments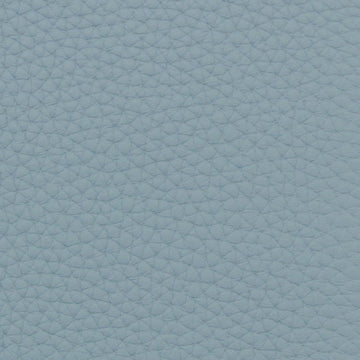 Pebble Grain Leather
The grained texture is scratch resistant and also enhances the
grip. The cowhide leather we use is a natural material and may show creases, marks, or a patina over time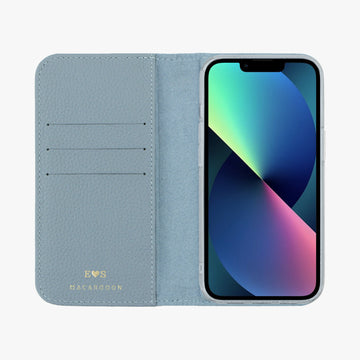 Personalization
Complimentary personalization service with a monogram of maximum 10 characters on the Flip Cover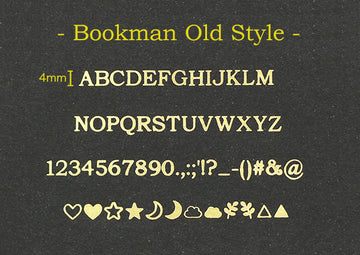 Hot Foil Stamping
Your personalized monogram is done by gold foil embossing - entirely by hand - on the vintage Kingsley stamping machine.
Highly recommend
This MagSafe Folio is so unique that I placed my order immediately after I saw it in an ad. It is even greater than I expected it to be! It is so versatile, can be used separately or paired up, perfect for my needs. I am already planning to make another purchase for my husband. If you are looking for something like this, look no further, go for this one, you won't regret it!
Beautiful!!
This is so functional and beautiful!! High, high quality feel and look. Bought this to keep my screen from getting scratched or broken in a bag or purse that didn't have a designated phone pouch (which was pretty much all the bags and purses I have). It's amazing! Why haven't I had this thing all along!? Also, love that there's no clasp and that the phone can be held separate from the case for phone calls and such … and then can just magnetize right back to the case!
Versatile and convenient for running errands.
Great design, my wife loves it. However there isn't one for my iPhone 14 Pro Max, please make one!